Loose Women changes its name - but fans are divided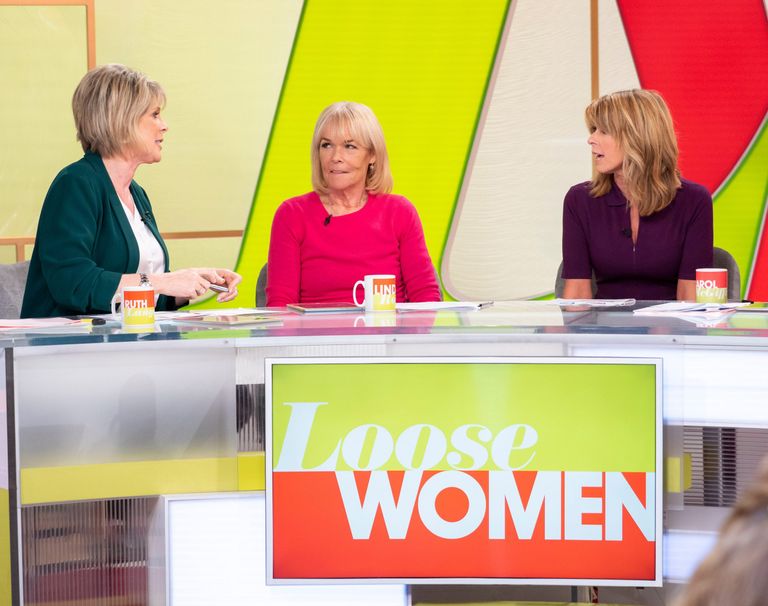 Loose Women is one of the most well-known shows on television - with its name one of the most recognisable things about it.
And it's clear where the inspiration for the title comes from. The show centres around the four female panellists - discussing issues close to the hearts of women.
But on Friday, the show made a temporary departure from its popular name - renaming itself 'Loose People'.
However, never fear, as the name change only lasted a matter of seconds, as a way for the presenters to address issues of sexism.
Opening the second half of the episode, Andrea McLean said, "Hello and welcome back to Friday's episode of Loose People!". The show had also changed its logo.
She then threw to the audience to gauge their opinion on the name change, asking, "What do you think?" And it was a resounding refusal from the studio audience members, who all replied, "No!"
Nadia Sawalha, Stacey Solomon and Andrea also appeared unimpressed, shaking their heads and grimacing. Stacey even admitted, "I'm questioning my own gender. Am I a woman? Can I be called a woman?".
Many viewers on Twitter appeared to agree, with one writing, 'Political correctness gone mad', while another agreed, saying, 'I screamed nooo when I saw that'.
And a third wrote, 'Stop this PC nonsense!'
However, some appeared to be open to the idea of the show changing it's well-known title, with one fan saying, 'I think loose people was better... '.
The show's panellists made the quick tweak to the name after discussing the topic of 'man-size tissues'. Tissue brand Kleenex have recently renamed the product to Extra Large, after being accused of sexism, and the presenters were sharing their thoughts on the story.
Soon after, the name was changed back to Loose Women, likely to the relief of many of the show's regular viewers.
What did you think of the name change?