Lisa Faulkner and John Torode 'thrilled' to announce exciting news: 'It's a dream come true'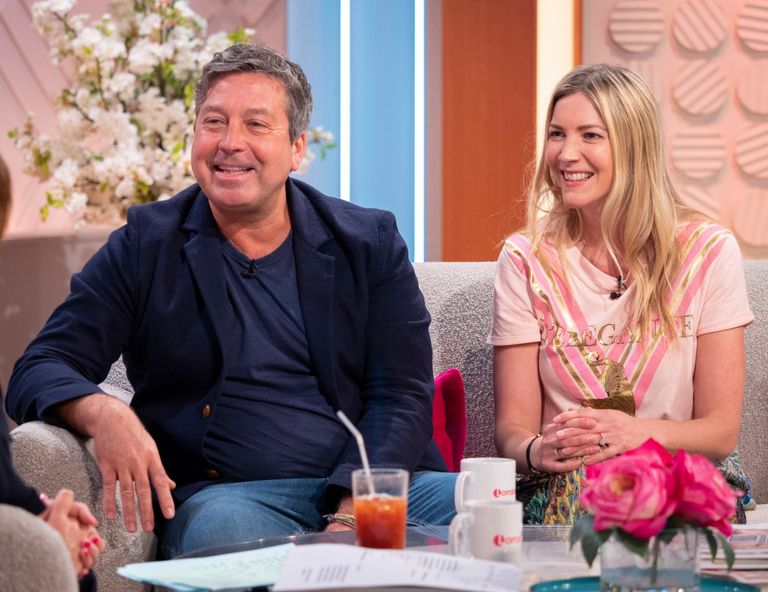 By Amy Hunt
John Torode and Lisa Faulkner revealed they were thrilled after having some exciting career news confirmed.
ITV have announced that they have commissioned a second series of their popular daytime show, John and Lisa's Weekend Kitchen, whose first series started just a few weeks back.
Series one is currently onto its 9th episode, and fans have been loving the show so far.
John Torode revealed that he was 'thrilled' viewers had taken to the programme so well.
MORE:John Torode and Lisa Faulkner share stunning wedding photo: 'What a beautiful couple you are'
He said, "We're thrilled that viewers have welcomed us into their homes on Sunday mornings and we look forward to being joined by some fantastic foodie guests in the forthcoming new series."
Lisa also said, "It's a dream come true for John and I to present our very own cooking series together, especially as we now get to invite some of our friends and favourite food personalities into our kitchen too."
MORE:Lisa Faulkner wears affordable pair of Marks & Spencer sandals - and fans are loving them
The Managing Director of ITVS Daytime, Emma Gormley, also commented, "Testament to the pair's natural chemistry, we are delighted to see a re-commission for another series of John and Lisa's Weekend Kitchen."
The show, which airs on Sunday mornings, see John and Lisa whip up a whole host of comforting dishes from a cosy kitchen set.
The cooking couple often whip up plenty of traditional British dishes, including scones, victoria sponges, and Sunday roasts, as well as meals from around the globe, such as Mexican chillis, duck pancakes, and a Mediterranean-inspired paella.
MORE:Fans go wild for Lisa Faulkner's stylish £35 M&S trousers
Of course, John and Lisa don't just work together - the pair also got engaged over Christmas, and are planning their upcoming nuptials now.
In a recent interview with Lorraine, Lisa admitted that she reckons she'll have trouble keeping her husband-to-be out of the kitchen on their wedding day.
She joked, "I think I will have to be making sure that he has not gone off to the kitchen to check on stuff. He did say, 'The night before, I think I will cook this,' and I was like, 'You are not cooking anything!'"