Kim Cattrall 'thrilled' to be joining the cast of How I Met Your Mother spin-off show
The actress will be joining Hilary Duff on the set of How I Met Your Father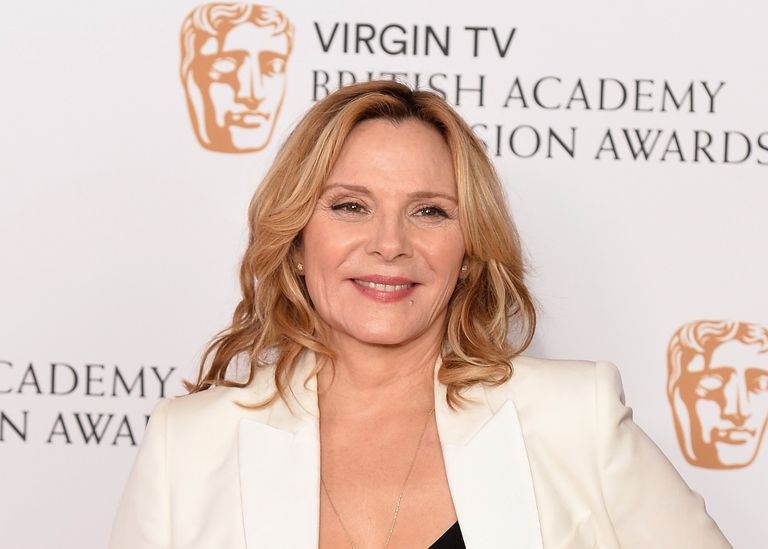 (Image credit: Jeff Spicer / Stringer via Getty Images)
By Sarah Finley published
She may not be starring in the new Sex and The City show, but Kim Cattrall has just confirmed she joining another highly anticipated TV show - How I Met You Father.
The actress, who played the iconic Samantha in Sex and The City, took to Instagram, to share the news of her new role in the spin-off show and said she was 'thrilled'.
Sitcom How I Met Your Mother ran for nine seasons and followed the character Ted Mosby as he explained to his children how he met their mother. The new spin-off sitcom will follow the same premise, with Hilary Duff playing the main character Sophie, while Kim will play the older version of her character.
---
Kim shared the news on her Instagram account yesterday, and said, "So thrilled to be joining the cast of How I Met Your Father ….. @hulu"
Her fans were also thrilled with the news, with over 60,000 likes, and with one even claiming, "Omg you've made my weekend!!!!!!!"
News of the sequel to the popular sitcom and Hilary Duff taking the lead role was announced in April. The show will follow a similar storyline to How I Met Your Mother, but will show all the complications that dating in 2021 can bring - including dating via apps.
Hilary Duff, who recently opened up about her pregnancy health issues, has also shared various updates about the show via her Instagram—even posting various pictures of her in character, and in the show's famous bar.
And even though fans are excited about Kim's new role - they were devasted to learn she wouldn't be part of And Just Like that. At the beginning of the year, it was confirmed that Kim wouldn't be joining the rest of the cast in the Sex and the City reboot.
Rumors have flown around for years that Sarah Jessica Parker and Kim had fallen out - and it seems her not appearing in the lineup has confirmed it. While just a few months ago fans thought that Kim Cattrall made a subtle dig to her former Sex and the City co-stars with who she famously fell out with.
"Hmm...nice breath," said Kim Cattrall as she posed with a little dog in a video on her Instagram. The video itself was sweet, but fans were certain that the actor was making a little dig at her former Sex and the City co-stars in the caption of this post.
"When your co-star is a real dog 🐶 #Pixel," read the caption, which had fans in a complete tizzy. "I'm sensing a little shade here? 🤔🤣" said one fan. To which another replied, "😂😂 yes we're living for it!!!!"
Sarah is a freelance writer - writing across titles including Woman & Home, Fit & Well, Tech Radar and the BBC. Covering a variety of subjects, including the royals, celebrities and trends in beauty, fashion and wellness - her biggest passions are travel and fitness. She can normally be found trying out the latest fitness class or on a plane to an exotic destination (pandemic allowing) - or writing about either of them.