'It's a tough day' Kate Garraway breaks her silence on her and Derek's 15-year wedding anniversary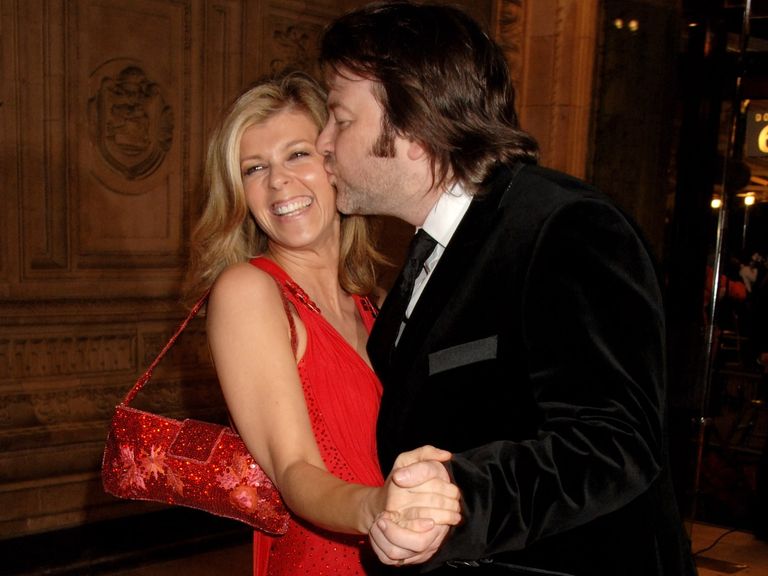 Kate Garraway has admitted it's "tough" not being able to see her husband, Derek Draper, on their 15-year wedding aninversary, as he remains in hospital following his battle with coronavirus.
The TV star returned to Good Morning Britain on Thursday - the same day as her 15th wedding anniversary with husband Derek Draper.
With Derek still in hospital following a lengthy battle with coronavirus, Kate admitted it's a "tough day" to go through alone.
Speaking to Susanna Reid and co-host Adil Ray, Kate said, "It's actually Derek and I's wedding anniversary today, unbelievably - 15 years today.
READ MORE: Kate Garraway 'shaken up' after near-miss in the car
"What an extraordinary thing. I won't be able to see him today, I kind of hoped I would but it wouldn't work out that way for a visit… But maybe it would be a bit strange anyway.
"So yeah, it's a tough day but he's still here. There's not a huge amount of change."
While there are no significant changes in Derek's condition, Kate admitted she focuses on having hope.
"So much happens in those couple of weeks, there's so many seeming positives, but actually when I see people again it's just the same," she said. "But you have to think, at least he's here with you - you have a flicker and then a bad day but you have just got to keep going really."
READ MORE: Kate Garraway reveals husband Derek has been watching her on Good Morning Britain
With Derek having been in hospital since April – first in an induced coma, now in intensive care – Kate is living "consumed with fear" about what the future holds.
Opening up in an emotional interview with You magazine, she said, "We hope and believe he will come out of it but we just don't know.
"The heart of the family has been ripped out and we don't know if we will ever get it back."
The TV star returned to work last month after months away from Good Morning Britain as doctors urged Kate – who shares two children, Darcey, 14, and Billy, 11, with Derek – to get back to some sort of normality.
Now she's revealed how they get through each day.
"You need it to get through. So with the children I'd try to do things in a different way. We'd go and bounce on the trampoline for exercise and they'd laugh at how bad I was."
She continued, "There's been more than the odd day when I've just been consumed with fear. But as a mum you can't go to bed and cry for 24 hours."