Kate Garraway reveals husband Derek watches her on Good Morning Britain in emotional update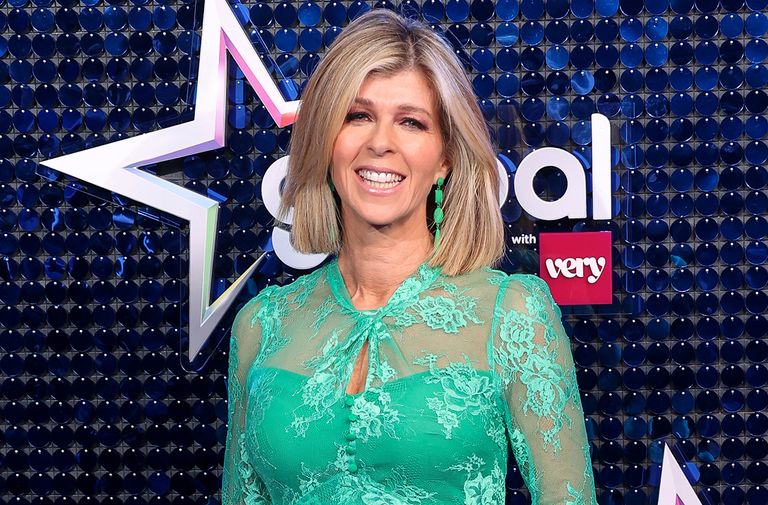 (Image credit: Getty)
Kate Garraway has given the latest on husband Derek, as she revealed that he watches her Good Morning Britain.
Good Morning Britain presenter Kate Garraway, who returned to the morning news show last week after being away for months while her husband Derek Draper was in the hospital, updated viewers this morning with the latest on her husband's condition.
The ITV host had some positive news for fans today, as she revealed that Derek is currently in a stable condition and has even managed to watch her on the TV.
The star's husband of 15 years is still in the hospital after contracting coronavirus back in March, but is now able to open his eyes with nurses revealing he even looked 'focused'.
Derek had previously been in a coma, however Kate revealed earlier this month that he had come out of it.
Giving an update on her husband on this morning's instalment of GMB, she said, "He is stable and actually yesterday, I spoke to the nurses and they said they had put Good Morning Britain on, and they felt that because his eyes were open, he looked focused."
Co-presenter Ben Shephard opened up on how he couldn't believe that Derek had managed to focus on watching his wife on the TV, before Kate Garraway added, "He engaged on it. We don't know if it's the movement of the light or familiar voice so, good morning, Derek."
Kate had expressed her concern at the fact that Derek has been having a "tough week" when he had two "big falls" in his blood pressure, which left medics "worried" for his condition.
She added that he also had "a swelling in his legs which was concerning that it might be clots. So it was very emotional".
"We know that Covid can cause clotting and he has had clotting in his lungs, which is being treated to try and dissipate that," she continued.
"I suppose the concern now might be that if there are new clots forming now that he hasn't got an active Covid virus so what does that mean.'