James Martin shows off stunning garden as he celebrates first night off 'in ages'
The view is incredible!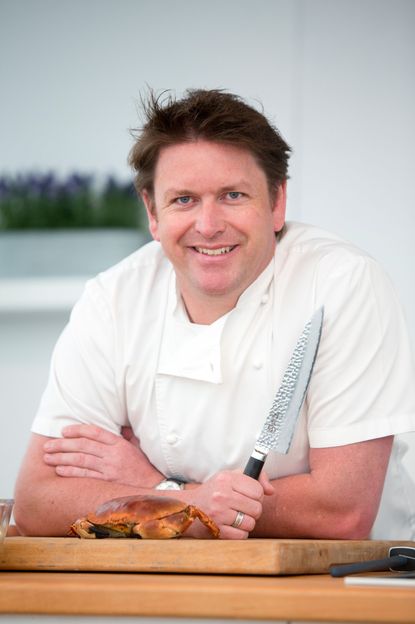 Masterchef star, James Martin, enjoyed what sounds like a well deserved quiet night in his garden of dreams on Monday, and fans where green with envy of his breathtaking view.
It's not every day we get a sneak peek into the homes of our favourite celebrities but when we do, they tend to blow us away. Masterchef's James Martin is the latest star to invite fans into a small part of his humble abode as he took to Instagram to share a beautiful picture of his giant garden.
The TV star posted an unfiltered view of a red sunset from his home, where he kicked off the week with his first night off "in ages", as he pointed out int he caption.
The post quickly racked up over 14,500 likes and saw fans flooding to the comments section to wish him a good evening whilst lusting over his view.
'Beautiful sky, enjoy your evening,' one fan wrote while another said, 'hope there's someone there to enjoy the view and chill time with you'. A third fan simply said, 'blissfully relaxing' and another praised him for his appearance on This Morning earlier in the day, saying, 'Aw so well deserved. Hope you're got a glass of something going on. Absolutely class on This Morning.'
James, who is a regular on the hit ITV daytime show, appeared via zoom in his kitchen where he made his New York Icebox Cake as well as steak, corn and loaded potato skins for Ruth Langsford and Eamon Holmes.
Talking viewers through the cooking process, James said, "Take the loaded potato skins, you've got this nice charred corn on the side - and this is - if you've ever been - to that central part of America, this is what they call a canopy."
He continued, "They eat some serious food. You've got a beautiful bit of steak, cooked on the bone, nice and simple. And then some loaded potato skins, which we can then take, some more of your BBQ sauce. You can fill in all the gaps with it as well."
As always, James' recipe's can be found on the This Morning app.