Everything You Need To Know About New ITV Drama, The Singapore Grip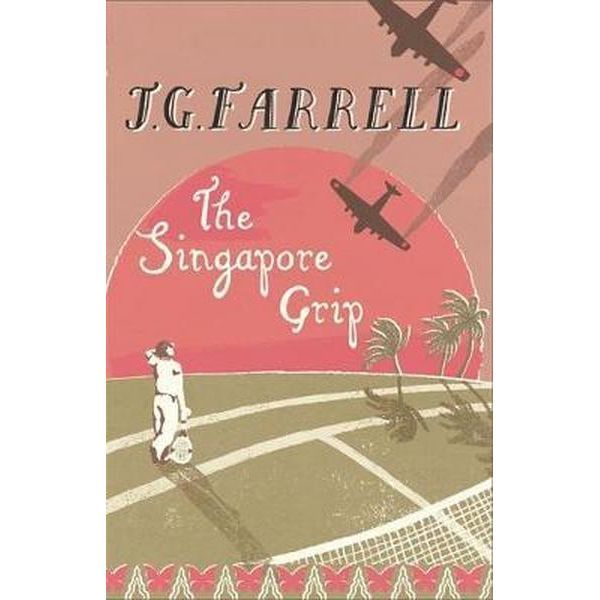 By Amy Hunt
If you're a fan of Poldark and Victoria, you're going to want to listen up.
The production company behind these two fabulous period dramas have announced they are making a brand new show - and it sounds brilliant.
The Singapore Grip, adapted from the J.G. Farrell novel, will tell the tale of a British family living in Singapore, at the time of the Battle of Singapore in 1942. Farrell won a Booker Prize for his works, so the drama is certainly off to a good start.
It's set to be produced by Damian Timmer, who worked on both Poldark and Victoria, and is also working on an adaption of Vanity Fair.
The screenplay will also be written by Christopher Hampton, who won an Oscar for his work on the film Dangerous Liasions. The programme will air on ITV.
The show will, according to ITV, be an "epic story set during World War Two, centering on a British family living in Singapore at the time of the Japanese invasion".
It will share the story of the Blackett family, headed up by Walter, who enjoy a life of luxury and decadence. But all their trappings of wealth are soon set to come tumbling down, as Singapore heads towards its historic fall. So how will the war affect the Blacketts?
Intrigued? We certainly are.
ITV's head of drama, Polly Hill, also gave her verdict on the exciting new show.
MORE: Hard-Hitting Kiri Is Channel 4's Most Watched Drama Series – Ever
"The Singapore Gripis a portrait of a society in decline as they cling to a world that is slowly crumbling.
"I'm delighted to be working with Christopher Hampton and for ITV to be the home for his brilliant adaptation of J.G Farrell's epic novel."
ITV have not yet confirmed who will be starring in the drama, nor given any information about when it will air.
But it sounds like it's set to be a good one, so keep your eyes peeled for announcements!