Hulu explores the mystery of where is Private Dulaney in gripping new docuseries
Private Leroy Dulaney mysteriously disappeared from his base in 1979 but what really happened to him?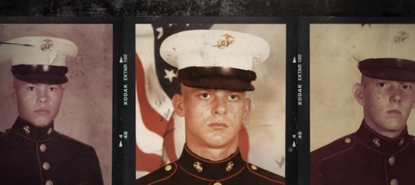 (Image credit: Hulu)
Where is Private Dulaney is a question that has plagued America since 1979, when Private Leroy Dulaney was first thought to have gone AWOL but was then discovered to have been murdered by a fellow Marine officer.
Now, the investigation kicked off by his disappearance and the true story behind it have become the subject of a new gripping docuseries on Hulu aptly titled Where is Private Dulaney?, which premiered on the streaming network today.
As made obvious by the documentary's trailer, the story mainly unfolds following the account of Leroy's own mother, Carol Dulaney, who actually penned a letter to then-President Jimmy Carter asking him to help her find out what really happened to her son.
WHERE IS PRIVATE DULANEY TRAILER
WHAT IS WHERE IS PRIVATE DULANEY ABOUT?
"In 1979, when Private Leroy Dulaney vanished from his post at Marine Corps Base Camp Lejeune in North Carolina, his mother, Carol Dulaney, took matters into her own hands and undertook an investigation to find out what really happened to Leroy," reads an official description of the three-part documentary. "The series documents Carol's quest for the truth, which led her to uncover a world of drugs, rumored satanic cults and a possible serial killer. The docu-series features first-hand accounts from Carol, her sons, Leroy's wife Brenda, and an interview from prison with Leroy's convicted killer."
The preview clip teases the identity of Leroy's murderer, also suggesting he was a satanic cult leader with ties to the drug market and extremely violent.
Expect the production to catch your attention immediately, as the first episode kicks off with Carol actually reading out the letter she wrote to Carter decades ago.
"Dear Mr. President," she's heard reading. "I'm writing you concerning my son who's a marine. He disappeared."
HOW TO WATCH WHERE IS PRIVATE DULANEY
All three episodes of Where is Private Dulaney? are currently available for streaming on Hulu. This is a streaming service that is only available in the US through a Hulu membership or a Disney+ bundle with Hulu and ESPN.
This means that if you are in the UK, you may struggle to access the show unless you have a VPN (a virtual private network). VPNs are a popular way to access TV shows only available in other countries, and many are easy to get.
If you're already confused, don't panic—we've got you covered. Our sister site, TechRadar, has put every major VPN service to the test to save you the hassle of sifting through the web yourself. They've rated ExpressVPN as the best—and here's why.
In their words, "It's compatible with all of your devices, supports most streaming services, and ranks among the fastest. You can even install it on devices like an Amazon Fire TV Stick, Apple TV, Xbox, and PlayStation. So for a one-stop-shop, you can't go wrong with Express."
---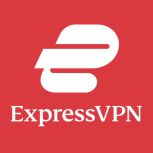 (opens in new tab)
ExpressVPN service | Get 49% off and 3 months FREE (opens in new tab)
Ranked among one of the fastest VPN providers, this risk-free service is also compatible with all of your devices. Enjoy access to almost any streaming service, and if you don't like it there's a 30-day money-back guarantee.
If you've never installed a VPN before, don't worry, it's quick and easy. Just follow these three steps:
Download and install the VPN following ExpressVPN (opens in new tab)'s easy-to-follow instructions (ExpressVPN comes with a 30-day money back guarantee (opens in new tab) and if you click here you can get 49% off and 3 months free (opens in new tab), too.)
Once you've installed your VPN, open the app and select your server location to anywhere in the US.
With your VPN installed and server location set to US or the UK you can access Hulu.
Anna Rahmanan is a New York-based writer and editor who covers culture, entertainment, food, fashion and travel news. Anna's words have appeared on Time Out New York, the Huffington Post, Fortune, Forbes, Us Weekly, Bon Appetit and Brooklyn Magazine, among other outlets.