Helen Mirren reveals sexual harassment experience as a child and urges 'collective action' to protect girls and women
Helen Mirren has shared her sexual harassment experience in an effort to raise awareness of this disturbing issue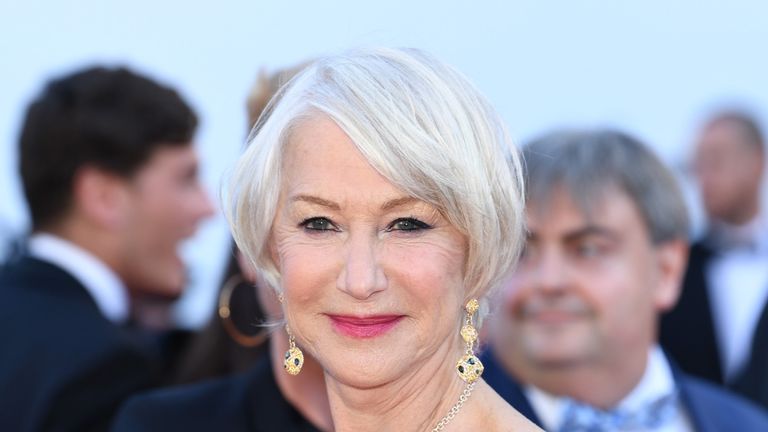 (Image credit: Pascal Le Segretain/Getty Images)
By Emma Dooney
Helen Mirren has opened up about her experience of sexual harassment in an effort to raise awareness in society about the disturbingly prevalent issue.
The Good Liar star revealed she has been subject to harassment from men throughout her life, with the abuse beginning as early as adolescence. She is now heading L'Óreal's Stand up to Street Harassment campaign, a movement that aims to empower people to stand up safely to the problem.
Helen is just one of many women who has suffered in public settings at the hands of men, and she's now speaking up about her experience to educate others.
The Oscar-winning actor recalled one particular incident in which a man 'flashed' her on a train carriage when she was 13 – a memory that continues to haunt her to this day.
Read more from woman&home:
• Best yoga mats for stretching, meditation, beginners and advanced workouts
• Best pillow for a comfortable, pain-free night's sleep whether you're a back, side or stomach snoozer
• Best bras to support, lift and shape your bust
"It was horrible. And they do it because young girls are vulnerable," she said. "It's a power trip." Helen's fear was exacerbated by the fact she was alone on the train at the time, leaving her defenseless against the perpetrator's actions.
This was far from the only time Helen faced sexual harassment from the opposite gender. From inappropriate comments to indecent exposure, it seemed there was no escaping this toxic behavior.
"It would happen almost on a daily basis – whether it was pick-up lines, being followed, being ­objectified," she said. "Men exposing ­themselves… it could be extreme. That would happen once a month to me – sometimes more."
It escalated to the point that Helen began to isolate herself, too afraid to face the inevitable tormenting that awaited her in public.
"In my 20s there were times when I would sit in my hotel room reading a book rather than go out and enjoy myself to avoid it," she admitted.
She became motivated to speak about it when she realized how commonplace the problem was.
"When I spoke to other women about it, they would all say, 'Oh, yeah – me too.' Every woman I know has been through it. That means there's an ­enormous number of men out there doing it – and I was always amazed that no one was really talking about it," she said.
Helen now believes it is crucial that the public engages in this sensitive conversation so that both victims and bystanders can be equipped to call out sexual harassment. She especially emphasizes the importance of educating men, who may not be able to empathize with the ongoing struggles women face in society.
"I don't think men have historically ever really understood what we go through," she said. "It's about educating the people around the person who is being harassed that it's our collective responsibility to take action. The more people look away, the more people think they can continue doing it."