Finding Alice: everything you need to know about ITV's new Keeley Hawes drama
We're excited!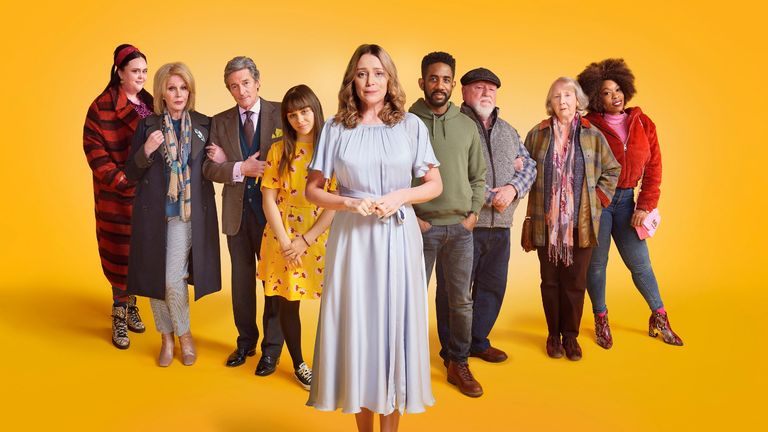 (Image credit: ITV)
Fans of Keeley Hawes will be delighted to find that she will be gracing our screens a fair bit this year. First up, in her new show Finding Alice, which is hitting a screen near you this Sunday.
Excitingly, Finding Alice will see Keeley Hawes reunited with the writer of The Durrells, Simon Nye.
And, with The Durrells having been such a huge success in 2016, expectations are certainly high for this new venture.
So here is everything that you need to know about the upcoming series Finding Alice, starting tonight at 9pm on ITV...
When is Finding Alice on?
Finding Alice will begin on Sunday 17 January 2021.
The show will start at 9 pm on ITV after Who wants to be a Millionaire.
The series will consist of six, hour-long episodes.
What's Finding Alice about?
Finding Alice stars Keeley Hawes as Alice, a recent widow whose husband falls down the stairs and dies soon after they move into their dream home.
ITV released a synopsis: "After moving into their newly finished, weird and wonderful dream house which he designed himself, Harry dies after falling down the stairs. The sense of loss and abandonment leaves Alice feeling more disoriented than ever before, and as the series unravels we discover that Harry had a habit of hiding stuff…"
Who is in Finding Alice?
The Finding Alice cast hosts a plethora of famous faces: Joanna Lumley, Nigel Havers, Sharon Rooney (My Mad Fat Diary), Kenneth Cranham (Hatton Garden), Jason Merrells (Emmerdale), Rhashan Stone (Carters get Rich), and Gemma Jones (Gentleman Jack) all have lead roles.
When was Finding Alice filmed?
Although COVID-19 interrupted the project, the series began filming in January 2020 and wrapped in October 2020. Keeley Hawes took to Twitter at the end of shooting to thank everyone who worked on the show. Hawes tweeted: "That's a wrap for me on #FindingAlice! It's been a long journey and we are so grateful to every single person who made our special show happen, and such a pleasure to work on. I can't wait to share it with everyone! 🎬"
That's a wrap for me on #FindingAlice! It's been a long journey and we are so grateful to every single person who made our special show happen, and such a pleasure to work on. I can't wait to share it with everyone! 🎬@itv @REDProductionCo @buddyclubprods pic.twitter.com/WzfjZDcFruOctober 16, 2020
See more