Derry Girls Starts Tonight On Channel 4 - Here's What You Need To Know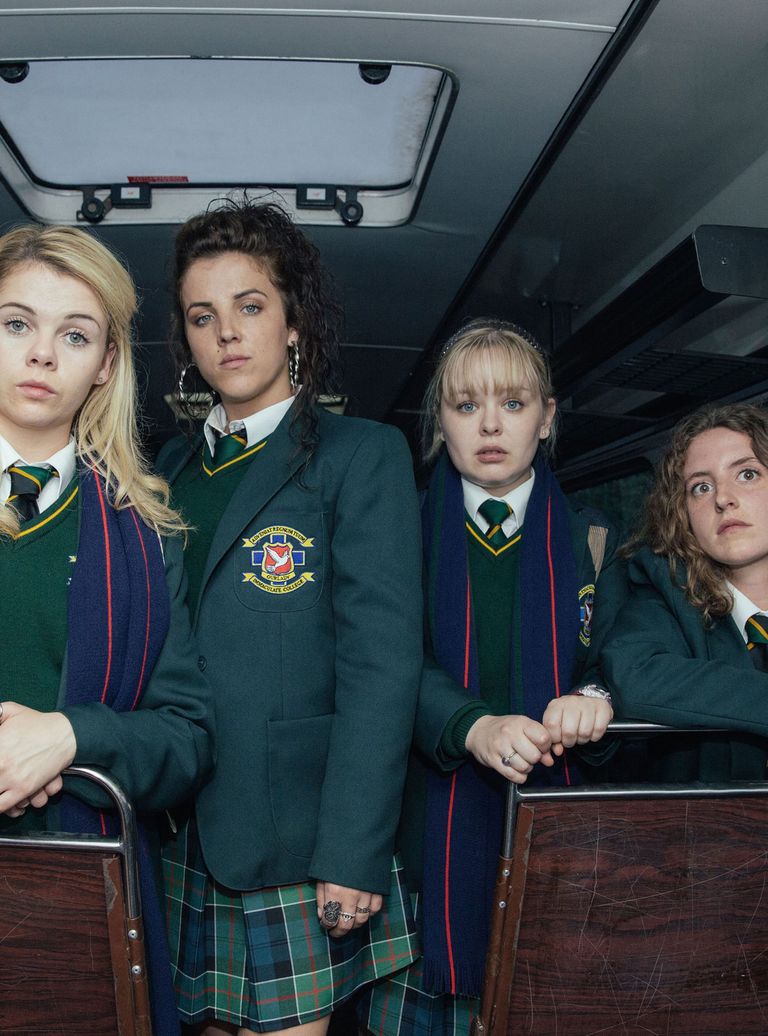 During a dull, grey January, we're all looking for a bit of light relief in order to cheer up these increasingly miserable days.
Well, make way for Derry Girls - a brand new Channel 4 show which looks set to brighten up your winter evenings.
The programme - which will run for six episodes - is based on the semi-autobiographical work of Lisa McGee, and follows four 16-year-old schoolgirls in Northern Ireland, during the time of 'The Troubles', the nationalist conflict which took place in the country during the 1960s through to the late 90s. However, this series will be set within the early 1990s.
Despite the difficult subject, the show is actually a comedy, following the lives of best friends Erin, Clare and Michelle, dealing with the typical dramas and issues of teenages girls, including boys, school and 'being cool'.
It's also take a look at Erin's family life, growing up alongside the tension of the political unrest in her home country, when British army checkpoints and soldiers were a common sight.
Actress Siobhan McSweeney will also be starring in the show, as the nun principal of the girl's school, Sister Michael. Reportedly, the character is a little bit of a misery, but there's likely to be some fun banter between her and the schoolgirls.
Kathy Clarke also appears in the drama, as Aunt Sarah. Young actor Dylan Llewellyn, who has previously appeared in Hollyoaks, also joins the girls for some of the fun, as 16-year-old James.
Writer of the drama Lisa McGee has revealed why she decided to write the show, given her own experiences of 'The Troubles' as she grew up.
"I suppose it's my experience of growing up in the 90s in Derry, pre-ceasefire. When I moved to London, it only slowly dawned on me that those circumstances were unusual.
"Then it occurred to me that that's because teenagers everywhere are the same - no matter what is going on around them, there is a selfishness to being a teenager I think. There are things they all have in common - their families frustrate them, their friends embarrass them, the boy they like doesn't know they exist - and I thought there was something nice about how universal that is.
"And then, in a simpler way, it's about a working class family, and about a group of friends and the scrapes they get themselves into."
The series airs its first episode tonight (4th January) at 9pm on Channel 4, and will continue for five further episodes at the same time.