Denise Welch reveals the secrets behind her two stone weight loss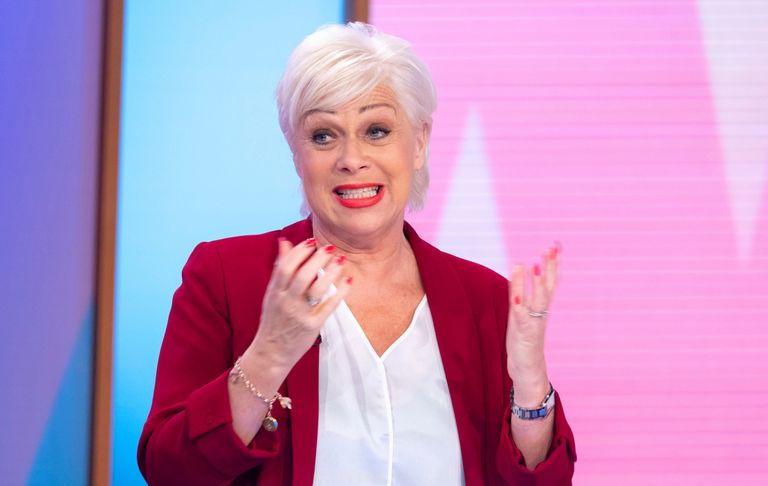 The Loose Women star says she's changed her relationship with food forever.
Denise Welch says she feels better than ever after losing two stone in weight – and she's finally ready to share her secrets with us!
She admitted that drinking too much alcohol made the weight pile on six years ago. 'A hangover felt normal,' she told Broccoli and Brains magazine. But frustratingly, giving up alcohol in 2013 didn't solve the problem.
'It was when I took alcohol out of my life that I started to replace alcohol with food,' she told the health magazine. 'But once I stopped drinking, I started getting massive sugar cravings and the weight started going on.'
The actress explained that getting engaged got her thinking about losing weight and eating more healthily. After doing some research, Denise began following the LighterLife plan. And incredibly, she managed to lose two stone in just nine weeks!
Last month, the 60-year-old shared a stunning snap of her posing in a swimsuit on Instagram, revealing that she was celebrating six years with LighterLife.
'Changed my relationship with food for ever,' she wrote. 'I still love fish and chips and pies but I make informed decisions when to have them!! When I gave up drinking I turned to food and quickly realised this could become a problem as I was eating like I'd been drinking.
'CBT and the groups taught me to stop my crooked thinking. I lost 2 stone in 2 months and have maintained ever since.'
The LighterLife plan incorporates CBT (cognitive behavioural therapy) so that dieters can learn how to manage their emotional eating triggers. It also involves following a carefully balanced daily meal plan with special shakes and snacks.
Denise, who is now a body confident size 12, is now following the LighterLife 5:2 plan. And that could mean we're set to see a whole lot more of the inspirational Loose Women panellist in the future. Denise signed her post off with the words: 'And it means that you will have to endure more pictures of me in bathing costumes til I'm 97!!'