Dame Judi Dench reveals the reason why she'll never have another husband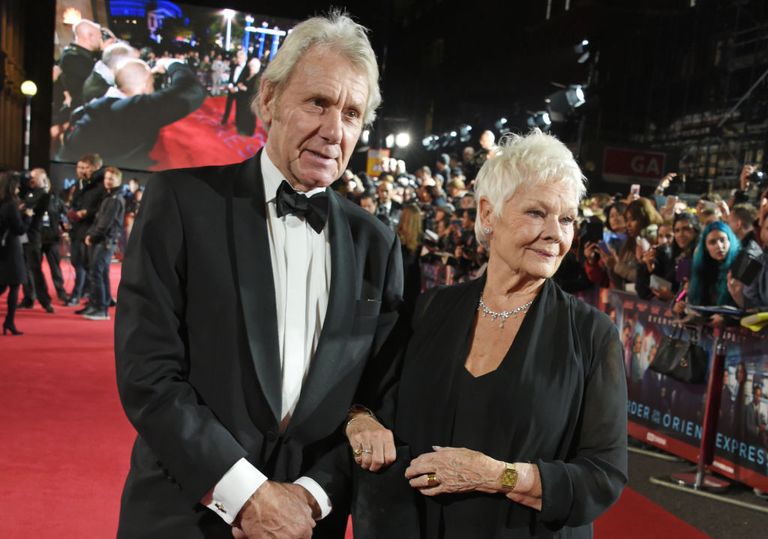 (Image credit: David M. Benett)
Dame Judi Dench is a formidable force, and there's one area of her life in which she won't bow down to pressure: taking a husband.
The 84-year-old actress, who is about to have a cameo in Bond 25, suffered a difficult time back in 2001 when her partner of 30 years Michael Williams died of lung cancer.
But Judi Dench later found love again with David Mills, a conservationist, who she met in 2011 after he asked her to pen his new badger enclosure at his zoo in Surrey.
MORE:Judi Dench left 'speechless' by her new Borneo documentary
But although she appears to be happy in her relationship, you certainly won't hear her refer to him as her 'partner'
"I have a jolly nice friend now. I don't know what the word is because I don't like the world partner."
"Partner is something to do with dancing. Partner - horrible word. Friend? No. Boyfriend? No. Chap? Will chap do?"
And despite having been married for three decades before, the veteran actress admitted that she's not willing to consider that sort of commitment again.
Seeming to allude to the fact that their age is the reason, she said, "He's not going to propose. No, no, no, no, no. Let's all just pull ourselves together and be our age."
MORE:Judi Dench discusses having an active sex life in her 80s
In spite of the fact that the pair aren't prepared to take their relationship to the next step with marriage, Dame Judi maintains that their time together is nothing short of "fantastic".
She admitted, "One hot night during the summer, we swam and then had a glass of champagne in the garden and I said, 'This is so fantastic'. But perhaps if I was a romantic I'd have been cool and calm about it. I get a bit over-excited about things."
"I love having a good laugh. A sense of humour is the most attractive thing of all. It's essential."
Speaking previously about having found a new man after losing her husband, Judi had admitted that she never planned on finding someone else.
MORE: Judi Dench opens up about her biggest fear
"I wasn't even prepared to be ready for it... It was very gradual and grown up. We got together, in a way, through the animals. It's just wonderful."
The Oscar-winning actress even insisted at the time that the pair didn't even have plans to live together. Judi revealed, "We are much too independent. And he is very busy. He has a business to run."
Judi Dench has also opened up about her struggle with macular degeneration, a disease of the eye which could eventually lead to blindness.
The actress admitted, "I'm dealing with it, getting on with it, doing what I can do. I have to be careful if it's too dark for me to see."