Confronting stereotypes: Daniel Dae Kim calls out Lost for Asian representation
"It's about working within the system to try and change it when you have the opportunity"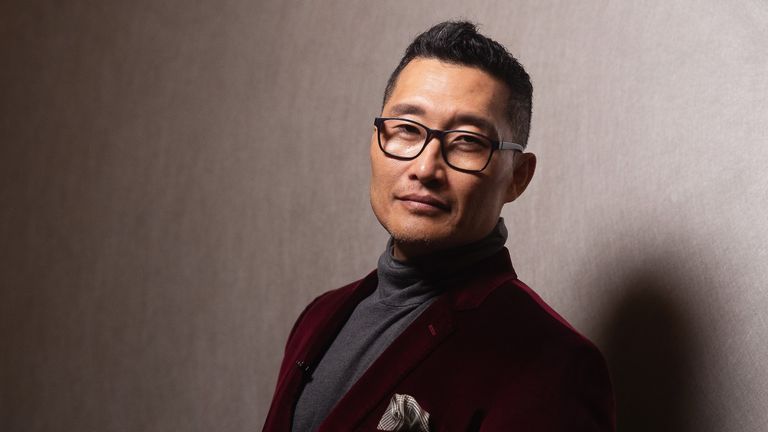 (Image credit: Mat Hayward/Getty Images for The Latinx House)
Lost became an instant hit when it aired back in 2004. Bringing us mystery, drama, and suspense, audiences were instantly hooked to the show that would later go down as one of the best shows in TV history. But now, one of its stars, Daniel Dae Kim, has expressed some issues with the portrayal of his character and revealed that he confronted Lost creators about the clear Asian stereotype.
Daniel opened up about his experience advocating for his character Jin and his character's wife Sun (played by actress Yunjin Kim). At the time, the actor was concerned about how the characters would evolve over the course of the show.
More from woman&home:
• The best leggings for exercising and lounging
• The best running shoes for all types of workouts
• The best fitness trackers to monitor your activity
His character's relationship with Sun was initially criticized because it seemed to portray the dominant husband and submissive wife Asian stereotype.
"My greatest fear was that the pilot of Lost would air, but the series would not because if you were to see the pilot as the totality of my character, you would have been left with that stereotype," Daniel told Vulture.
He went on to describe his experience confronting the creators of the series.
"While we were shooting, I remember sitting down with Damon Lindelof and J.J. Abrams and saying, 'Guys, this character cannot progress in this same way.' They basically said, 'Trust us.' I did, and it turned out for the best," he said.
As the show progressed, Daniel was happy to say that "The character grew to a place where I don't think you'd call him a stereotype by the end."
"As an Asian actor, you're just looking to get hired," he added. "It's about working within the system to try and change it when you have the opportunity."
In his opinion, the Lost creators took the right steps to ensure that the representation was a positive one, especially when it came to his character's dialogue.
"The way the dialogue was put together was they would write it in English, and then I would go to someone in Hawaii and translate it together with that person. Then I would learn it in Korean," he explained. "So it was the work of going through the translation process and then thinking about the Korean of it, the pronunciation, and then going back and thinking about the character and his mannerisms as a Korean person as opposed to an American person, which, obviously, I am. I think it would be obvious to most Koreans watching if I didn't do that work."
Daniel isn't the only actor who has been vocal about Asian representation in the entertainment industry. Actress Kat Ahn has also called out the NBC show The Office for its portrayal of Asian characters pointing out the continued misrepresentation of Asians and Asian Americans in television and movies.
Rylee is a U.S. news writer who previously worked for woman&home and My Imperfect Life covering lifestyle, celebrity, and fashion news. Before joining woman&home and My Imperfect Life, Rylee studied journalism at Hofstra University where she explored her interests in world politics and magazine writing. From there, she dabbled in freelance writing covering fashion and beauty e-commerce for outlets such as the TODAY show, American Spa Magazine, First for Women, and Woman's World.