Coleen Nolan reveals whether she'd ever go on Strictly Come Dancing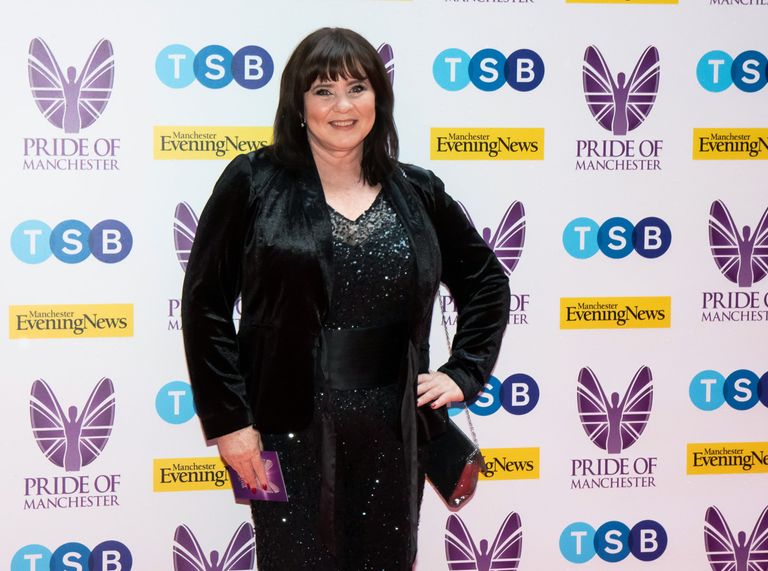 By Amy Hunt
Loose Women star Coleen Nolan has already conquered many of the main reality TV shows - including Dancing on Ice and Celebrity Big Brother.
But of course, there's one big one she hasn't yet appeared on - Strictly Come Dancing.
However, it's not because she doesn't want to strut her stuff on the dancefloor. The mum-of-three revealed to the Metro recently that it's actually a programme she'd love to take part in - she's actually just never been asked.
MORE:Harry Judd set to replace Strictly Come Dancing judge Darcey Bussell?
Coleen revealed, "But they don't want me for some reason. I'm devastated as it's the only one I've ever wanted to do but the only one I've never been asked to do!
"Hopefully one day, while my hips still work."
We're rooting for you Coleen!
Of course, the Loose Women presenter did star on the ice-skating version of the programme - Dancing on Ice - back in 2010, and almost made it all the way to the final, coming in fourth place in the competition overall with her partner Stuart Widdall.
In the interview, Coleen revealed that one of her TV highlights over the years was taking part in the Real Full Monty last year.
MORE:Andrea McLean reveals the valuable life lesson she's made sure to teach her daughter
She shared, "My favourite thing in the last couple of years was The Real Full Monty. I could do that for ever — not getting my boobs out but the actual premise of the show. I didn't know I would be acting for the first time at 54 so who knows what lies ahead? It's all very exciting."
Coleen is soon set to star in Thunder Girls at the Lowry Theatre in Manchester, performing in a stage production for the very first time in her career.
The TV star's show will preview at the theatre between 24th - 28th September.