'I thought it was you!' Catherine Zeta-Jones shocks fans with picture of lookalike daughter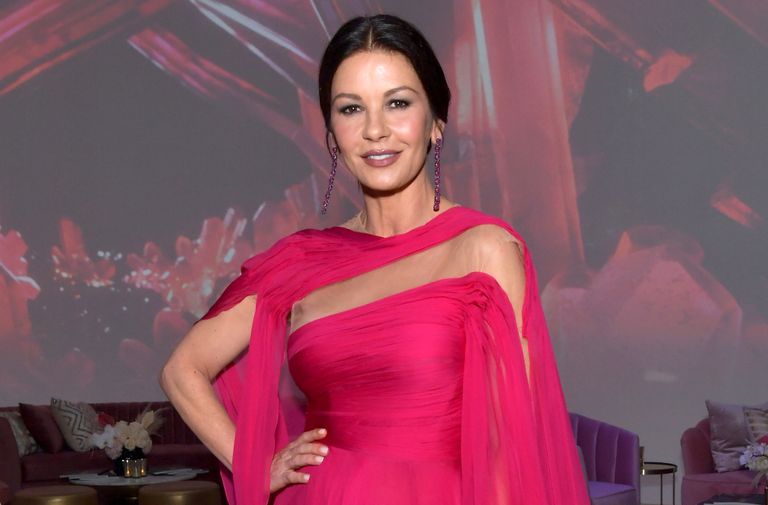 (Image credit: Getty Images for Netflix)
Catherine Zeta-Jones shared a lovely picture of her daughter Carys, but fans couldn't help but notice how similar the two look!
The film star shared a gorgeous snap of her 17-year-old on Instagram, alongside the caption, 'My girl, in the garden.'
Many fans were left convinced it was actually Catherine and not her daughter, until they read the caption.
One said, 'I thought it was you. 🙌🏼 Beautiful!'
Another said, 'I honestly throughly that was you @catherinezetajones —spitting image and just as beautiful! Thank you for sharing 😍❤️😘'.
A third wrote, 'I thought it was you! Beautiful just like her moma🌹'
The actor is now enjoying summer with her family, after months of lockdown.
Speaking to Lorraine's Ross King earlier this month, she revealed it was tough to be away from her parents, but she got to spend more time with her children and husband.
"That's what's been tough for me in lockdown, being away from mam and dad, thank God we have the ability to see each other [on video calls].
"We all live such distanced lives and it takes a time like this to appreciate those who are close to you."
"I've been watching as the world goes through this and sending all my best vibes out to everybody.
"What we did do, we abided by the rules. My kids were all back, all of a sudden my kids' friends were back. It's hard for us to go, 'No, let's not sneak off and have a party with your friends'."
Catherine and Michael will be celebrating their 20 year anniversary later this year. Speaking of their relationship, she said, "I have a great blueprint of marriage both with my own parents and Michael's father and stepmother and what a good marriage means and how precious that is and how you work at it and sustain it and appreciate it. So yeah, 20 years."
The happy milestone comes a few months after Michael lost his dad, Kirk Douglas, when he saldy passed away in February.
At the time, Catherine wrote on Instagram, 'To my darling Kirk, I shall love you for the rest of my life. I miss you already. Sleep tight...'