Can you believe Sex and the City is 25 years old? 25 facts about the iconic show as we wait for And Just Like That season 2
Sex and the City first aired 25 years ago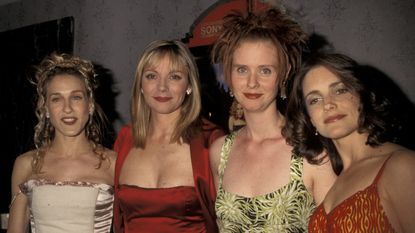 (Image credit: Ron Galella, Ltd./Ron Galella Collection via Getty Images)
woman&home newsletter
Sign up to our free daily email for the latest royal and entertainment news, interesting opinion, expert advice on styling and beauty trends, and no-nonsense guides to the health and wellness questions you want answered.
Thank you for signing up to Woman & Home. You will receive a verification email shortly.
There was a problem. Please refresh the page and try again.
'Are you a Carrie or a Miranda?' 'That's such a Samantha thing to say.' 'Don't be such a Charlotte.'
Nowadays, these sentences just make sense to people from all demographics.
But there was a time when mention of someone called Carrie would conjure up images of an unfortunate teenager leaving her prom covered in pig blood.
And that time was 25 years ago – a time BC. Before Carrie (Bradshaw). Sex and the City first aired on June 6, 1998.
1998 was a time of change. The FDA approved Viagra this year, Apple unveiled the first iMac and Bill Clinton entered his Monica Lewinsky scandal.
So, technology was making us more aware of the world and sex wasn't far from the topic of conversation. Was it predetermined that Sex and the City would become part of the cultural zeitgeist?
As we wait for the second season of the SATC spin-off, And Just Like That, which will see the return of Candice Bergen's iconic Vogue editor (not to mention the return of Aidan!), let's look back at 25 facts to celebrate 25 years of fashion, friendships and Manhattan's fab four…
1. Sarah Jessica Parker almost turned it down – she allegedly wanted to focus on making movies, not a series. It's reported that the fact the first season was only 12 episodes long and filmed in New York City that made her agree.
2. Kim Cattrall turned it down "about five times" – just like we nearly didn't have SJP play Carrie, Kim turned down the role of Samantha Jones multiple times. Casting director Ellie Kanner told Cosmopolitan, ""I think she was with [the agency] William Morris at the time. And she passed, like five times. She wasn't into it. And we were like, 'No, you don't understand, Darren wants to meet her. We have to make this happen.'"
3. Mr Big was only meant to be a guest star – yup. Carrie and Big weren't endgame. In fact, Mr Big was first meant to be a guest star who would make the occasional appearance. In the same Cosmo interview, Ellie Kanner said "He wasn't a series regular" but "he became that role. They wrote more for him."
4. And we know who the real life Mr Big actually was! – Candance Bushnell, who wrote the columns the show was based on, has said the famous character was based on publishing executive Ron Galotti.
5. Carrie's iconic tutu almost didn't make the cut – in the opening scene of every ep, a now classic Carrie look sees her splashed by a bus in a pink top and ballerina tutu skirt. But an alternative opener was revealed in 2017, showing Carrie in a blue Marc Jacobs dress.
6. … and speaking on *that* tutu, it was picked up for just $5 from a vintage store
7. Even when she was being shot from the waist up, Kim Cattrall insisted on wearing heels. She said it made her feel more like Samantha
8. It was the first cable show to win the Emmy for Outstanding Comedy Series
9. Miranda is an iconic red head, but Cynthia Nixon is actually a natural blond and dyed her hair for the role
10. Carrie's famous voiceover questions were part of the show's legacy, and she actually asks a total of 92 throughout the series
11. Steve and Miranda were originally only going to last 3 episodes, but the chemistry between the actors changed this trajectory
12. Many big names appeared throughout the six seasons, including Bradley Cooper, Justin Theroux and even Donald Trump
13. Natasha's outfit choices are intentional – she's always seen in white to signify her vanilla personality
14. Kristin Davis – who plays Charlotte York – was actually offered the chance to read for Carrie Bradshaw
15. They made the Cosmo a famous cocktail, but the actresses were actually drinking water with food coloring or cranberry juice
16. SJP had a no-nudity clause – it's why you never see Carrie wearing anything less than her underwear, whereas the other characters are all seen nude in several episodes
17. The last episode of the original series finished filming just four days before it aired!
18. Six people had to help SJP walk in her famous Versace dress from season six's Paris episodes
19. Alec Baldwin was reportedly the first choice to play Mr Big
20. Cynthia Nixon didn't have pierced ears. All her earrings were clip-ons.
21. The only outfit to be repeated in the entire show was Carrie's fur coat – appearing in the earlier seasons and in the very final episode
22. Sarah Jessica Parker was once set-up on a blind date with Stanford Blatch actor Willie Garson
23. Candice Bushnell only made $60,000 from selling the rights to her bestselling book Sex and the City
24. SJP had to debunk a long-held myth that her son starred in the series. When Carrie bumps into Aidan carrying his baby in Season 6, there were rumors the baby was actually Sarah Jessica Parker's son, James Wilkie Broderick. SJP later denied this was the case, but it's still commonly cited amongst SATC fans.
25. Legendary costume designer Patricia Field oversaw the fashion for the six seasons, and revealed that after they were done filming an episode, the four main stars could "choose to purchase anything that has been bought."
Sign up to our free daily email for the latest royal and entertainment news, interesting opinion, expert advice on styling and beauty trends, and no-nonsense guides to the health and wellness questions you want answered.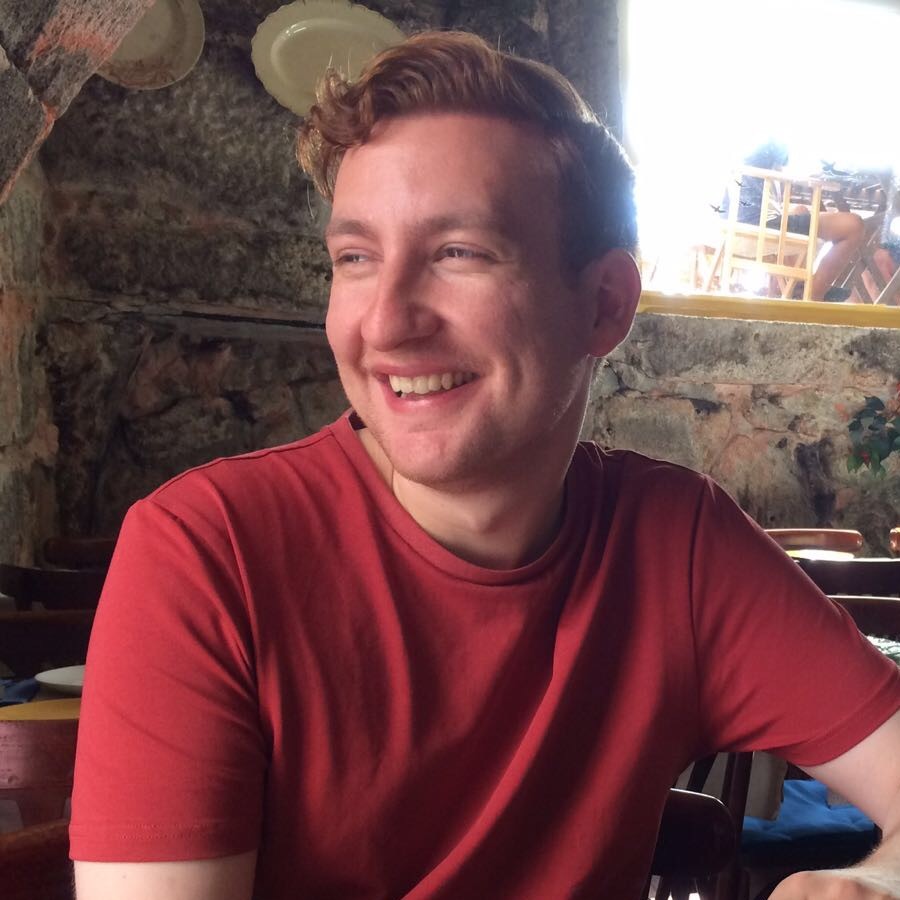 Jack Slater is not the Last Action Hero, but that's what comes up first when you Google him. Preferring a much more sedentary life, Jack gets his thrills by covering news, entertainment, celebrity, film and culture for woman&home, and other digital publications.
Having written for various print and online publications—ranging from national syndicates to niche magazines—Jack has written about nearly everything there is to write about, covering LGBTQ+ news, celebrity features, TV and film scoops, reviewing the latest theatre shows lighting up London's West End and the most pressing of SEO based stories.