Bette Midler on the 'serious diss' that prevented a sequel to one of her biggest movies: 'it always broke my heart'
Bette Midler has opened up on the "political reasons" behind The First Wives Club never getting a sequel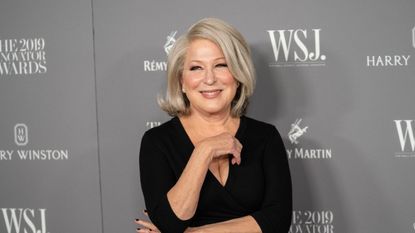 (Image credit: Mark Sagliocco/WireImage)
Bette Midler, like most of the public, wanted a sequel to 1996's The First Wives Club.
The film starred Bette Midler, Goldie Hawn, and Diane Keaton as three divorcées who seek retribution on their ex-husbands for having left them for younger women.
---
The movie is also a tremendous slice of 20th century history, boasting cameo appearances from notable public figures and scholars including Gloria Steinem, Ed Koch, Kathie Lee Gifford, and Ivana Trump.
Despite being released in the same year as huge blockbusters like Independence Day, The First Wives Club was an undeniable box-office success, eventually grossing $181 million worldwide against a very modest $26 million budget.
Any other movie that had such a dominant performance at the box office would, no doubt, have talks of sequels and spin-offs.
However, Bette has revealed that underlying sexism was the reason behind there never being a follow up.
"I used to lobby for First Wives Club too, but there were political reasons they didn't want to do that again. And it always broke my heart," Better told PEOPLE Magazine earlier this year.
"I really felt that it was a pretty serious diss, because when women have hits, it's a fluke. But when men have hits, isn't it great? At least that's what they told us on First Wives."
This isn't the first time one of the stars from the movie has hinted that the female leads weren't given their proper credit for delivering such a bonafide hit.
Goldie Hawn spoke out in 2009, telling AARP The Magazine that she, Bette and Diane all received low-ball offers when it came to their salaries when discussing a potential follow-up.
"Diane called me and said, 'We've got to do this.' ... I got a call from the head of the studio, who said, 'Let's try to make it work. But I think we should all do it for the same amount of money.' Now, if there were three men that came back to do a sequel, they would have paid them three times their salary at least."
For some comparison, another classic which got a sequel recently was Top Gun. While Top Gun: Maverick has smashed records held by Titanic, star Tom Cruise was paid 10 times what he was paid for the original.
For Top Gun, his salary was a reported $2 million. For the sequel, it was $20 million, plus royalties on profits.
Bette might not have got to return to The First Wives Club, but the legendary singer and actress did get to reprise another iconic role this year.
Bette – along with The First Wives Club co-star Sarah Jessica Parker and Kathy Najimy – returned for Disney+'s Hocus Pocus 2.
The sequel to the cult classic, about the Sanderson Sisters, a trio of witches who terrorize a town in Salem, set a record for streaming minutes by a movie on Nielsen's weekly chart, drawing more than 2.7 billion minutes of viewing from September 26 to October 2.
Bette is clearly a safe bet when it comes to sequels, so maybe fans could still get that First Wives Club follow-up after all.
Jack Slater is not the Last Action Hero, but that's what comes up first when you Google him. Preferring a much more sedentary life, Jack gets his thrills by covering news, entertainment, celebrity, film and culture for woman&home, and other digital publications.
Having written for various print and online publications—ranging from national syndicates to niche magazines—Jack has written about nearly everything there is to write about, covering LGBTQ+ news, celebrity features, TV and film scoops, reviewing the latest theatre shows lighting up London's West End and the most pressing of SEO based stories.