8 Of The Best Violet Crawley Quotes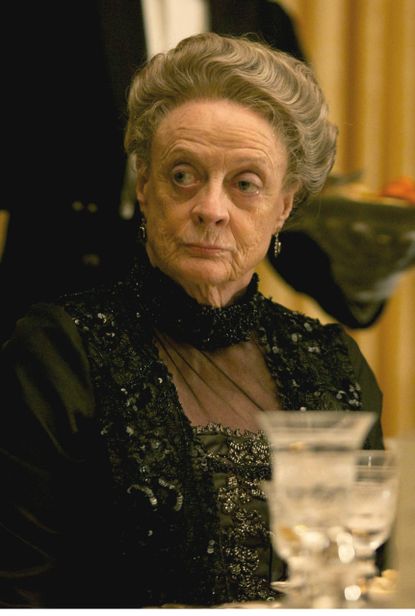 (Image credit: Cathal MacIlwaine)
With her lack of tact and unforgiving traditional values, the Dowager Countess of Grantham's sharp cantankerous wit consistently delivers an element of humour to the sometimes earnest scenes in Downton Abbey.
As it's announced that we must bid Dame Maggie Smith farewell at the end of series five and that series six of Downton Abbey will be the last, we look back at our favourite Violet Crawley quotes of all time...
Advising on when Lady Mary should meet a suitor: 'Give him a date for when Mary's out of mourning. No one wants to kiss a girl in black.'
When Edith announces she has volunteered to help a local farmer by driving his tractor 'Edith, you are a Lady, not Toad of Toad Hall.'
Expressing dismay at Isobel's preferred method of dining: "Just because you're an old widow, I see no necessity to eat off a tray."
Scolding an opinionated dinner guest: 'Principles are like prayers. Noble of course. But awkward at a party.'
On learning Downton will become a convalescent home for soldiers returning from the war. "Oh really! It's like living in a second-rate hotel, where the guests keep arriving and no one seems to leave." Offering her son some financial advice: 'Twenty four years ago you married Cora against my wishes for her money. Give it away now and what was the point of your peculiar marriage in the first place?'
Her respose to the news a spanish guest has died at Downton: 'Last night he looked so well. Of course it would happen to a foreigner. No Englishman would dream of dying in someone else's house.'
'Sometimes I feel as if I were living in an H.G. Wells novel.' In response to the continuous drama that unfolds at Downton.