Why Are We All Still Obsessed With Audrey Hepburn?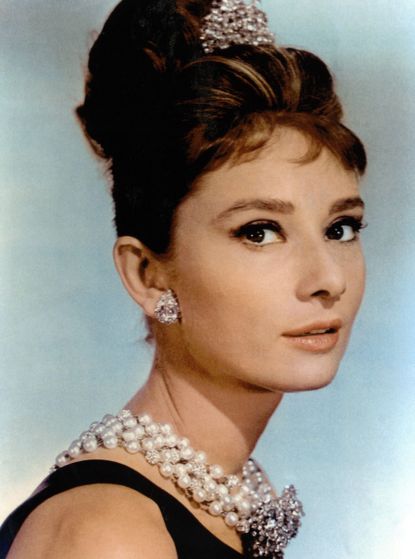 (Image credit: Everett/REX/Shutterstock)
A hoard of handwritten notes written by the star are set to be auctioned off. And that got us thinking, why more than 60 years on, does the actress, who passed away in 1993, still resonate with women both young and old today?
The 10 intimate letters written by Hepburn were sent between 1951 and 1960 to actor Sir Felix Aylmer, who mentored her through her career. Written by hand, her distinctive loopy text explains Audrey's highs and lows as her star rises, including a broken engagement, her new love and the birth of her first child.
The letters, which remained within the extended family of Sir Felix, will go under the hammer at Bonhams Entertainment Memorabilia in Knightsbridge, London, on June 29 and have an estimate of £3,000 to £4,000. But those hoping for a bargain might be out of luck. When her black Givenchy dress from Breakfast At Tiffanys was auctioned at Christie's in London in December 2006, the estimated sale price was between £50,000 and £70,000 but it was bought by an anonymous buyer by telephone for a record-breaking £467,200.
So, why does Audrey Hepburn still inspire such affection? Why does she have such an impact, particularly with girls?
Despite the majority of her fans not even being born when she started making films, she continues to be adored. She still tops best dressed polls and when magazines like Vanity Fair put her on the cover, their issues sell more (opens in new tab) than current uber stars, like Jennifer Lawrence and Taylor Swift.
Women wanted (and want) to be like her, men wanted (and want) a woman like her. She's is not threatening.
But it's not just that she has universal appeal. Audrey was a great performer too - she was the first actress to win an Academy Award, a Golden Globe and a BAFTA for her performance in Roman Holiday in 1953.
Then there's her fashion. A lifetime friendship with Givenchy lead to her wearing that black dress in Breakfast At Tiffanys. And that was just part of her iconic look - giant sunglasses, cigarette in gloved hand and of course her pearls have been emulated so many times and together are instantly recognisable. Even if you haven't watched Breakfast at Tiffanys, you certainly will have seen that picture.
She's still influencing our wardrobes today too, during the summer months shops take inspiration from her outfits from Roman Holiday for their collections (she was rocking this season's trend for flat pumps when everyone else was strutting around in stilettos). And if you need further proof of her sartorial relevance then head over to Instagram, there are over 1M images that bear the hashtag #AudreyHepburn (opens in new tab), and that number is growing daily.
Audrey was a role model for women growing up in the 1950s who saw her as modern but still attainable, while today's fans love the fact she was charming and had poise. She was synonymous with elegance but seemed completely unaware of how beautiful she was- even saying anyone could look like her.
It's easy to look at lovely pictures of her and forget what a trailblazer she was though. When she burst onto the scene she broke the mould of what was expected from a Hollywood leading lady. She rose to stardom when Marilyn Monroe's curves were what casting directors wanted and yet she managed to win over the industry with her elfin looks and tall and slender figure.
Oozing class and old-school glamour, her definitive role came in 1961 playing Holly Golightly in Breakfast at Tiffanys. Writer Truman Capote actually wanted Marilyn for the role but Audrey fitted the part perfectly and and it still, generations later, has us desiring one of their little blue boxes.
While she achieved success and industry accolades in her career in roles including My Fair Lady and Roman Holiday, she didn't slow down when she stopped acting in 1989.
Instead she devoted her attention to humanitarian work. Growing up in poverty in occupied Holland, she had first hand experience of being hungry and poor. She became a Unicef Goodwill Ambassador in 1988 saying: "I've known Unicef a long time ever since the Second World War when they came to the aid of thousands of children like myself, famished victims of German occupation in Holland. We were reduced to near total poverty as is the developing world today."
Having witnessed the horrors of war first hand gave her compassion and empathy for those who had it far worse than her. Even four months before her death from cancer, she was still thinking of others, visiting impoverished children in Somalia in 1992.
She said: "Taking care of children has nothing to do with politics. I think perhaps with time, instead of there being politicisation of humanitarian aid, there will be a humanisation of politics."
Beauty, intelligence, kindness, Audrey really had it all.
In fact she said it best herself: "I never think of myself as an icon. What is in other people's mind is not in my mind. I just do my thing."