As My Cousin Vinny turns 30, everyone is wondering who is Marisa Tomei married to?
She played the iconic Mona Lisa Vito in My Cousin Vinny and even won an Oscar for it. Now, 30 years later, fans are wondering who Marisa Tomei is married to?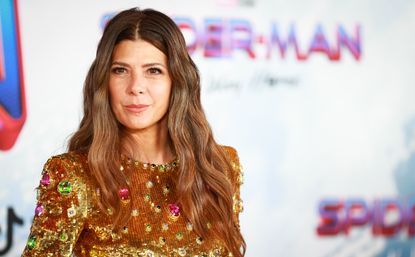 (Image credit: Matt Winkelmeyer / Staff)
The courtroom comedy My Cousin Vinny hit theaters back in 1992 and, to the surprise of almost everyone involved, it was critically well-received. This year, as the film turns 30, fans both old and new celebrate the movie and wonder where all cast members are today.
One of the most iconic characters in the film was Mona Lisa Vito, played by actor Marisa Tomei. Hollywood was surprised when Marisa actually received an Oscar nomination for her role as a supporting actress and even more shocked when she took home the prestigious trophy back in 1993. The win has become one of the most historic moments in Oscar history.
Since then, the now 57-year-old Marisa has appeared in a slew of other films, TV productions, and theater projects. She has taken on the role of May Parker—Peter Parker's aunt—in the Spider-Man franchise and other Marvel Comics superhero adaptations. She's set to appear on Delia's Gone later this year and also appeared on an episode of the critically acclaimed drama The Handmaid's Tale back in 2018 (she was Mrs. O'Conner!).
Stage-wise, fans have seen her last as Serafine Delle Rose in the 2019 Broadway show The Rose Tattoo. Before that, she took on the role of George in 2017's How to Transcend a Happy Marriage, which played Off-Broadway.
WHO IS MARISA TOMEI MARRIED TO?
Marisa has never been married and has actually spoken up about her thoughts on the practice. In 2009, she said, "I'm not that big a fan of marriage as an institution, and I don't know why women need to have children to be seen as complete human beings."
The most public romantic relationship that Marisa has been in was with actor Logan Marshall-Green. The two dated between 2008 and 2012. There were rumors that the couple got engaged but a representative for the actor denied it over the years.
WHERE ARE THE OTHER MY COUSIN VINNY CAST MEMBERS TODAY?
Joe Pesci, who starred as Vincent Gambini (yes, that would be cousin Vinny) still is one of the most celebrated and decorated actors in Hollywood. He, of course, played the hilarious robber in the Home Alone franchise. He also took on the role of Tommy DeVito in Martin Scorsese's Goodfellas and won an Oscar for it. He semi-retired in the early aughts but returned to the big screen in 2019 to reunite with Martin and Robert de Niro for the Netflix movie The Irishman. He received another Oscar nomination for his part in the film.
Ralph Macchio, who played Bill Gambini, initially rose to fame when he starred in The Karate Kid. Since wrapping up My Cousin Vinny, he appeared on season 12 of Dancing with the Stars and reprised his Karate Kid role as Daniel LaRusso in the franchise's TV spinoff, Cobra Kai. The latter show premiered in 2018.
Fans also remember Fred Gwynne, who played the towering Judge Chamberlain Haller. Unfortunately, the actor passed away from pancreatic cancer back in 1993. He was only 66 years old.
WHERE CAN I WATCH MY COUSIN VINNY?
My Cousin Vinny is almost 30 years old, but you can still watch it today. The film is currently on HBO Max but can also be streamed on Prime Video and Apple TV.
Anna Rahmanan is a New York-based writer and editor who covers culture, entertainment, food, fashion and travel news. Anna's words have appeared on Time Out New York, the Huffington Post, Fortune, Forbes, Us Weekly, Bon Appetit and Brooklyn Magazine, among other outlets.