My Kennedy Years: A Memoir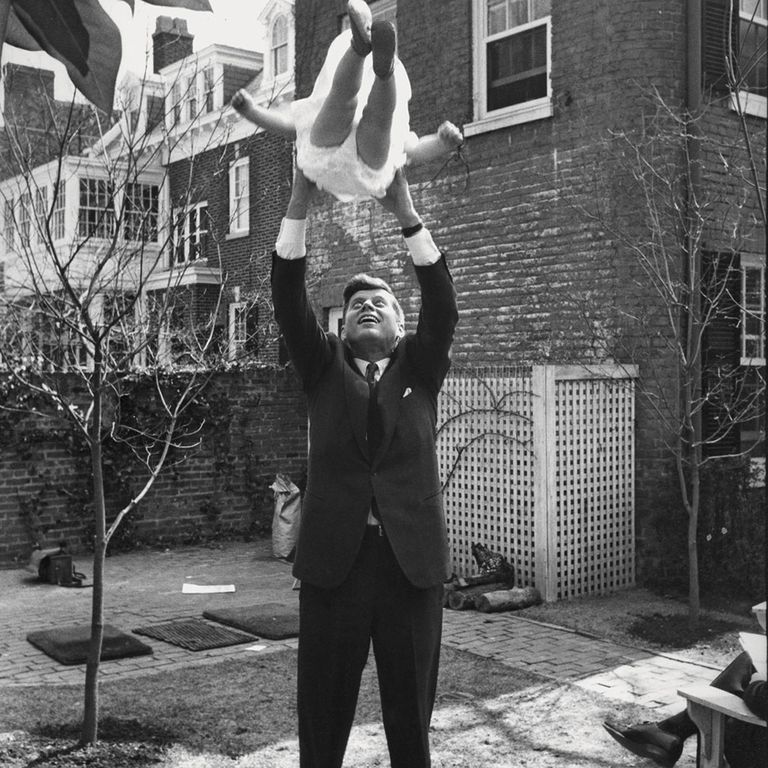 Photographer Jacques Lowe was President Kennedy's personal photographer. On the fiftieth anniversary of JFK's death, see some of his favourite images here...
22 November 2013
By Natalie Cornish
Jacques Lowe was not only President John F. Kennedy's personal photographer, but also one of JFK's most-trusted friends.
Having worked as a successful photo-journalist, Lowe's immediate rapport with JFK as a senator - and later the Kennedy family while in the White House - allowed him intimate access to America's youngest President both at work and during his downtime.
Lowe followed JFK for five years - on the campaign trail, during the Cuban Missile Crisis, talking with world leaders, enjoying dinner with his wife, Jackie and simply playing in the garden with his children. Lowe's photographs provide an emotive narrative behind JFK's short-lived presidency.
Lowe died in 2001. At the same time the photographic archive he had left entrusted to his daughter, Thomasina in the basement of the World Trade Center was also destroyed in the 9/11 attacks.
She has painstakingly restored each of his favourite images. My Kennedy Years: A Memoir (£25, Thames & Hudson) is the result. Published to coincide with the 50th anniversary of JFK's untimely death, it's a unique and highly-personal record of one of the most enduringly fascinating politicians of the modern era.
Click through for an exclusive preview with commentary from Jacques Lowe...
Omaha, Nebraska, 1959
'One of the images that I captured that day eventually became the National Campaign poster and was ubiquitous.' Taken from My Kennedy Years: A Memoir (£25, Thames & Hudson)
Hyannis Port, early 1960s
'We had just taken a family portrait for the Christmas card and Jack had run upstairs to change to go and play golf.' Taken from My Kennedy Years: A Memoir (£25, Thames & Hudson)
Washington DC, 1959
'No matter what mood Jack was in, he always perked up when I asked him to pose with Caroline.' Taken from My Kennedy Years: A Memoir (£25, Thames & Hudson)
Hyannis Port, July 1960
'Vogue was after me for years to let them run the picture of Jackie in the swimsuit and cap, which they thought was stylish. I thought it charm was its unstylishness and refused to give it to them.' Taken from My Kennedy Years: A Memoir (£25, Thames & Hudson)
West Virginia, April 1960
'Jack worked hard for every vote in West Virginia. If we came across any coal miners, Jack would pose for me with them and then ask me to send each of them a copy of the image. He never forget to check up on me.' Taken from My Kennedy Years: A Memoir (£25, Thames & Hudson)
University of Ilinois, October 1960
'Even in the bad weather, he would always ride with the top down on his convertible...we rode one car ahead in the motorcade - to photograph him coming forward.' Taken from My Kennedy Years: A Memoir (£25, Thames & Hudson)
Washington DC, November 1963
'I went to Washington that night. I witnessed the awful and stunning aftermath of the assasination - the killing of Lee Harvey Oswald broadcast live on television - in the White House. 'Before the funeral I met with [JFK's brother] Robert and Ethel. I didn't have chance to meet with Jackie but I walked alongside her for part of the funeral procession. At the end of the day, as the sun set, I took my last picture of Jack Kennedy.' Taken from My Kennedy Years: A Memoir (£25, Thames & Hudson)