Kate Hudson opens up about her three children having different fathers
Kate Hudson opens up about nontraditional family dynamics and estrangement from her father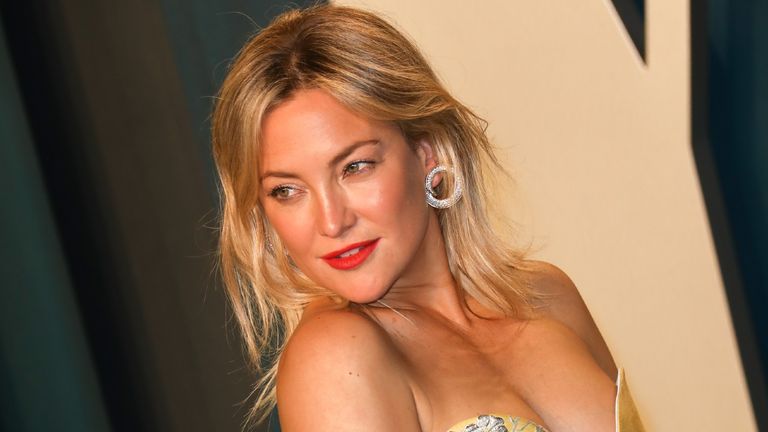 (Image credit: Toni Anne Barson / Getty Images)
In an interview with the Today Show, Kate Hudson discussed the challenges she faced when raising three children with different fathers. She also opened up about her upbringing and estrangement from her biological father.
The Almost Famous star has a son named Ryder, 17, who she shares with ex-husband Chris Robinson; a second son named Bingham, 9, whose father is Hudson's ex-fiance Matt Bellamy; and a daughter named Rani Rose, 2, with her boyfriend, Danny Fujikawa. 
"I've got kids all over the place!" Kate joked.
Read more from Woman & Home:
• Best sewing machine
• Best air purifiers
• Best eReaders
Kate, who is also a co-founder of Fabletics, revealed that she was struggling with parenting during the pandemic and had to remind herself that she should be grateful for this time with her family despite the circumstances. 
"I mean I am a gypsy, I chose to be an actor and a traveler and I never thought in a million years that I'd spend a year in one place," Kate said.
She went on to say, "When you have so many kids, sometimes you have those moments where you're hiding in your bathroom going, 'Please, please, get me out of here!'"
Kate's children are all very close despite their age differences. She shared an adorable video of her children celebrating her oldest son's 17th birthday. The video shows the whole clan singing happy birthday and waking up the teen. Ryder sweeps up his little sister into a hug as his little brother climbs into his bed with a large toy. 
She stated that despite various challenges, she stays mindful of the fact that she is luckier than most, "I just remind myself there's a lot of people out there who have lost their loved ones, and we just gotta stay in for a bit."
Their family life appears idyllic, but Kate revealed her struggles as an individual with no relationship with her father. 
Kate and her older brother Oliver grew up estranged from their father, Bill Hudson. However, they have always been close with their mother, Goldie Hawn's partner of 40 years, Kurt Russell. That's right, their family is Hollywood royalty.
"I think that estrangement is unfortunately quite common and it's important for people to talk about that," Kate said.  She revealed that humor and open discussions were a tool she uses to deal with these issues. 
She went on to say "it's a 41-year-old issue, I have a great family a beautiful mother, and a stepfather who stepped in and played a huge huge part in what it is to have a dependable father figure in our life."
Despite this, Kate revealed that she still has a problem with the fact that her dad is not in her life. "But it doesn't take away from the fact that we [Hudson and her brother Oliver] didn't know our dad," she said.