John Lewis and Waitrose ban Christmas crackers containing plastic toys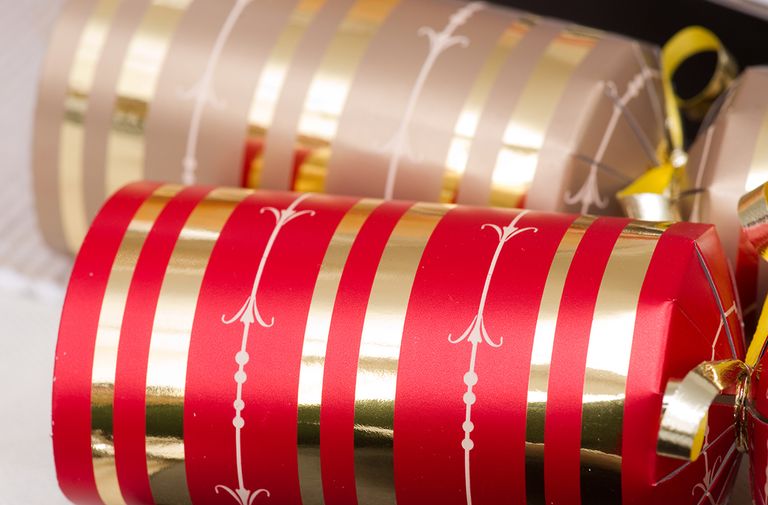 (Image credit: Getty)
John Lewis has announced a ban on plastic-filled Christmas crackers.
The whole John Lewis Partnership, which includes high-street department store John Lewis as well as high-end supermarket Waitrose, will adopt the move in an effort to cut down on plastic usage.
The retailers will stop selling Christmas crackers containing plastic toys, instead opting for games made from recyclable materials, including metal and paper.
However, the move won't be implemented until next year.
The company has also said that they will no longer use plastic glitter to decorate its own-brand wrapping paper, a move that will likely extend to decoration of Christmas crackers as well.
MORE: Plastic ban - these everyday plastic items will be banned in the UK
"Reducing the amount of single-use plastic in products and packaging is really important to us and our customers," said Dan Cooper, partner and head Christmas buyer at John Lewis.
"One of the challenges I face as a buyer is that we plan 18 months ahead so it takes time for changes to become a reality. I'm always searching for new, more sustainable products which will make Christmas sparkle but won't end up spoiling our environment."
The company has already removed plastic wrapping from majority of the greeting cards that they have on sale, which they claim has saved them from using a massive eight tonnes of plastic each year.
The John Lewis Partnership is just one organisation to join the global fight against single-use plastic, with major UK retailers, including the majority of the mainstream supermarkets already having made major moves.
Earlier this year Tesco vowed to ban any brands that use excessive plastic packaging, while, in a UK first, Sainsbury's recently replaced plastic flower bags with paper ones.
Both supermarkets have also trialled bottle recycling schemes in the last year, while Morrisons introduced a trial earlier this year using paper bags at their checkouts instead of plastic carrier bags.
MORE: Four IRL women reveal how they've (almost) gone plastic-free
Back in the summer, high-street store Marks & Spencer also upped their efforts, introducing a scheme where customers can bring their ownplastic containersto the retailer's Market Place food counters.
This year also saw high-street pharmacy and cosmetics giant Boots replace their iconic blue and white plastic shopping bags with paper alternatives.
And when it comes to removing plastic toys, fast food restaurants McDonald's and Burger King also pledged to their part, removing plastic toys from their children's meals.
Well done to all the big retailers on making these important changes.