Five times Kirstie Allsopp stood up for issues she believed in on Twitter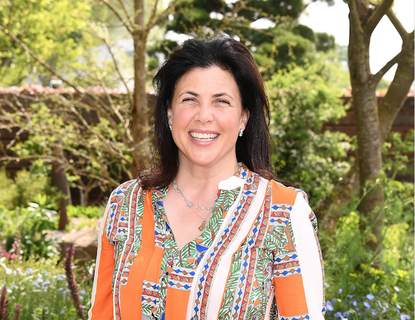 (Image credit: Getty)
She's best known as one of the nation's most iconic home gurus fronting shows including Location, Location, Location, Love it or List It! and Kirstie's Celebrity Craft Masters.
But while the 48-year-old's passion for all things property has been well documented, her regular flurry of tweets has also revealed her to be vocal on a number of other issues from parenting to perils of the world's over-reliance on plastics.
Below are five times the mum-of-two took to the popular social media platform to share her stance on issues she wants to take a stand for.
1. Supporting the younger generation needs to become our priority
As both a parent and step-parent it's understandable why the above is close to Kirstie's heart.
2. Recycle, reduce, reuse is a motto we should all live by
As an ambassador for Keep Britain Tidy – an environmental charity which campaigns to reduce litter, improve local places and prevent waste – it's no wonder Kirstie regularly tweets/retweets posts that shine a light the world's waste and plastic (opens in new tab) pollution.
MORE:Everything you need to know about the woman&home Amazing Women Awards 2019 in partnership with Hotter (opens in new tab)
3. The world needs to rethink the way it thinks about dyslexia
Kirstie regularly tags global charity Made by Dyslexia – which is led by successful (and famous) dyslexics with the purpose to 'help the world properly understand and support dyslexia (opens in new tab)' – to help change perceptions of dyslexia, which is described by the British Dyslexia Association as a 'neurological difference and can have a significant impact during education, in the workplace and in everyday life.'
4. We need real homes for real people
Kirstie will have seen the full spectrum of homes during her many years of filming, from period properties to new builds and everything in between. And when it comes to the latter, she's emphasised the important of focusing on quality, rather than quantity.
MORE: HRT: essential reading on the side effects, benefits and risks of hormone replacement therapy (opens in new tab)
5. We can all honour our own health choices
Despite some research highlighting the risks of taking HRT, the presenter has revealed that she will take HRT, if, and when, she needs it.
Miriam worked for woman&home for over five years and previously worked on the women's lifestyle magazines Woman and Woman's Own.