Food banks to donate to this winter to help those in need
We've partnered with the Trussell Trust to help fight for a hunger-free future for all and help you find food banks to donate to this winter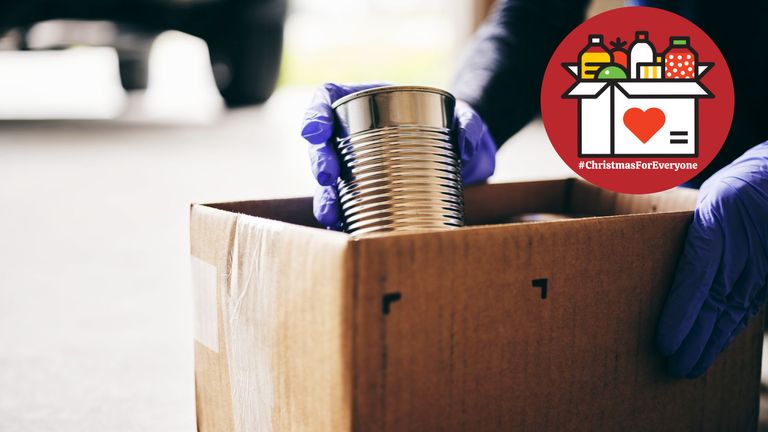 (Image credit: Getty Images)
Covid-19 has undoubtedly put a strain on us all - and the ripple effect of the pandemic continues to devastate industries and communities. Businesses in decline, lost jobs and school closures have all played a part in pressure on families, struggling to stay afloat, with the demand for food banks soaring during the pandemic. 
Families living in poverty are relying on food banks more than ever, but the tough restrictions that come alongside the Covid-19 outbreak have meant less and less donations are taking place. In a cruel Covid catch-22, food banks charities are under an unprecedented strain in the year they're needed the most. 
Food banks in the Trussell Trust's UK network saw a 47% increase in need during the crisis, with 2,600 food parcels provided every day for children during the first six months of the pandemic - before the harsh winter set in. 
This is not a new problem within our society. Over 2.4million people experienced destitution at some point in 2019, including half a million children, according to research from the Joseph Rowntree Foundation. Those figures were up 54 percent since they were last measured in 2017 - and the increase of those living in poverty during the pandemic is adding up to a staggering amount. 
This winter, w&h have partnered with The Trussell Trust - a UK charity running food banks aiming to end UK hunger - during the festive season to try and help ensure a #ChristmasForEveryone.
What is a food bank?
Food banks provide free, nutritionally balanced tinned foods to families who are struggling to feed their children and themselves. Often these families have been hit by an unexpected crisis and change to their circumstances, such as redundancy, bereavement or unexpected bills. These distressing circumstances have hit even more families during the Covid-19 crisis. 
The Trussell Trust is the largest food banks charity in the UK and has launched 1,200 food banks across the country. They set up donation points where people can donate non perishable food, which volunteers will then sort and pack into boxes. These include schools, churches, and businesses, as well as supermarket collection points. 
A typical food parcel includes:
Cereal
Soup
Pasta
Rice
Tinned tomatoes/ pasta sauce
Lentils, beans and pulses
Tinned meat
Tinned vegetables
Tea/coffee
Tinned fruit
Biscuits
UHT milk
Fruit juice
Food banks will also provide essential non-food items like toiletries and hygiene products where they can.
Food banks also provide support to families to help tackle the issues they're facing, offering practical support with childcare and advice on money issues. 
Food banks to donate to in your local area 
In order to find your local food bank, visit the Trussell Trust's website at www.trusselltrust.org/map. Enter your postcode or nearest town to find a collection point near you. 
If you're organising a collection for your local food bank, please check with them first to see which items they are currently in need of.
There are also independent food banks that you can donate to, often run by community centres or churches. These will often be advertised in the local paper, or online.
Another website to look into is https://www.foodcycle.org.uk/ who provide nutritionally balanced hot meals to those in need. You can visit the location finder to see what is running in your area, become a volunteer or find out more about Check-in and chat.