Fiona Bruce: My Life in Antiques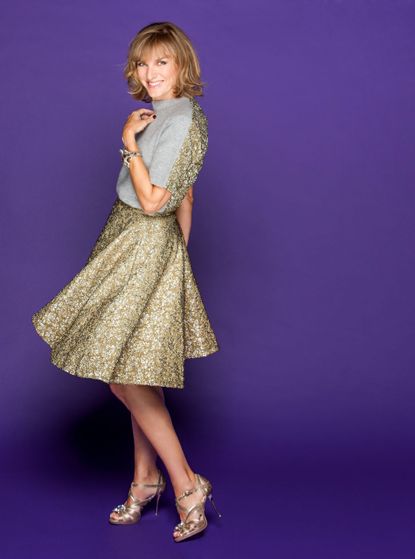 Fiona Bruce, 50, is best known for presenting the '6 O'Clock News' and the '10 O'Clock News', as well as 'Antiques Roadshow' and 'Crimewatch'. She tells Victoria Young about her best antique bargain and her own roadshow valuation moment...
'My own valuation moment: When I started Antiques Roadshow, John Benjamin looked at my engagement ring, which is Victorian. I sat there as a visitor would and he dated it, talked me through the stone, which is an opal, and which mine it would have been from. Their expertise is pretty breathtaking and it made me realise it's a bit like having your past unpacked before you. It was really lovely, because I never met my grandmother, so it was a bit of a bonding moment.
Best antique bargain? The one thing I collect is samplers. I saw one at an antique auction that I go to quite often and although samplers aren't worth a lot, I did realise this were was worth three or four times more than I paid. It was beautiful; the colour was exquisite so it must have been in a drawer all its life. It's silk, and an incredibly skilful bit of work; a map of Great Britain as it was around 1800. I've put it behind UV glass and stuck it on the wall in a slightly shady part of the house. And I get pleasure every time I go past it.'
Read our full interview with Fiona Bruce in October's woman&home, on sale now.