6 simple ways to spot the signs of an affair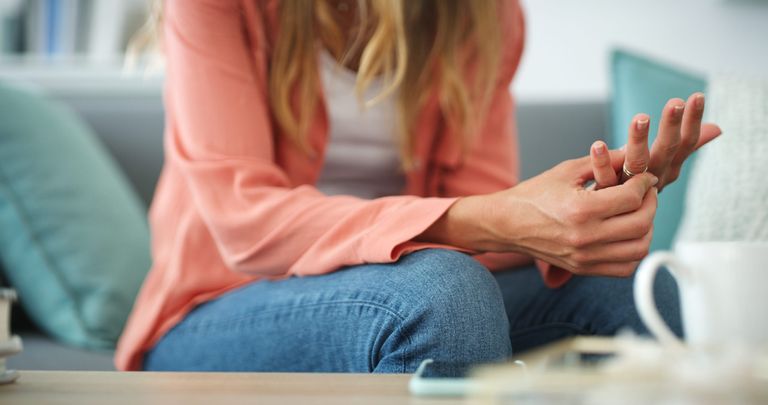 (Image credit: Getty Images)
Wonder if your partner is cheating or being faithful? If you're feeling suspicious in January it could be because 120,000 new affairs start this month, according to new research by the UK's leading dating site for married people illicitencounters.com.
There's also a 24% rise in divorce petitions in January after the stress of Christmas and New Year finally proves too much for already rocky relationships. Worried this is you and want to spot if your partner is cheating? We asked Jessica Leoni, a sex and relationship expert at illicitencounters.com, what common signs of an affair to look out for…
Signs of an affair: how to catch a cheater
1) Check their spending habits
"Rule number one to spot if someone is cheating on you? Follow the money – 90 per cent of people cheating have a separate bank account to their partner," says Jessica Leoni. "All cheats have suspicious spending patterns, which would quickly be highlighted by a joint bank account. A dedicated cheat will never let their partner see a full breakdown of their spending. We're all going cashless these days, which makes it even more difficult for a cheat to cover their tracks."
2) Record the time they spend on 'hobbies'
Partner exercising a lot more than usual? That could be a sign of an affair. "Check on them at the gym or whatever is their main hobby outside work," says Jessica. "Gyms are hotbeds for affairs and you might catch them cheating with a lover. Gyms are also great covers for affairs – you may expose their lies and find out where they have really been when they're pretending to be at the gym."
3) Look for what they are 'liking' online
An affair or someone cheating can be spotted on social media, if you look closely enough. "Monitor their social media like a hawk," says Jessica. "They're not going to be exchanging sweet nothings with a lover, but it's surprising how many cheats meet and then discreetly interact with lovers on social media. Go through all their likes on Facebook, for instance. Lots of cheats rekindle childhood and college romances by reconnecting on social media."
4) Ask to see their phone
Partner always hiding their phone? It's a big red flag to say something's not quite right. Suspicious they are cheating? Ask them directly. "Insist on access to their phones," says Jessica. "No cheat will allow this. They will have to get a private separate pay-as-you-go to cover their tracks. That's a pain and will show up in their expenditure."
5) Go with your gut if you think they're cheating
Think something is up? Sadly, it probably is. "The golden rule to spotting cheating is to be alert to changes of behaviour – working late at the office, making love less to you (almost all cheats still maintain sexual relations with their regular partner, whatever they say to their lover), being more distracted. All these are possible signs of an affair. A change in routine is the biggest clue of all," says Jessica.
6) Sniffing their clothes is a tried and tested technique
Looking for clues? Unleash your inner Miss Marple, go back to basics, and sniff out if they are cheating. Scents can be a telltale sign of an affair. "Check their clothing as soon as they come in from a night out," says Jessica. "It's surprising how many cheats still keep the scent of their lover on them."