Britney Spears hits back at sister Jamie-Lynn—after she claims the singer put her in danger
The sisters have been using social media to argue with each other publicly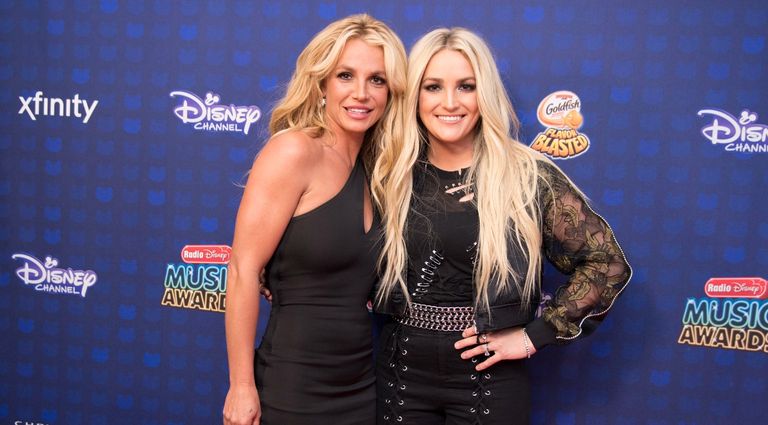 (Image credit: Image Group LA/Disney Channel via Getty Images)
Britney Spears has hit back at her sister, Jamie-Lynn, after she made claims about her during a US chat show interview.
Jamie-Lynn faced criticism last year following Britney's allegations of family abuse, has now claimed that her sister 'scared her' when she locked them in a room with a knife.
However, Britney, who late last year, was freed from a 13-year conservatorship, is claiming her account of events never happened, calling her sister out on social media.
Promoting her memoir, Jamie-Lynn Spears, who grew up in the spotlight with Britney, appeared on the ABC chat show a couple of days ago and spoke about how her sister's behavior was 'erratic', while she also mentioned a scary incident, which involved her sister years ago.
The incident, according to Jamie-Lynn, involved Britney locking both her and her sister in a room, while she held a knife. An angry Britney responded with a statement on Twitter denying it ever happened.
She said, "Jamie Lynn… congrats babe! You've stooped to a whole new level of LOW … I've never been around you ever with a knife or would I ever even think to do such !!! The only knife I ever saw you with at home was cutting the biggest pieces of squash I ever saw in my life and it was way too big for me to cut.'
Trying to end the social media war Jamie-Lynn went on to respond, "I hate to burst my sister's bubble, but my book is not about her. I can't help that I was born a Spears too, and that some of my experiences involve my sister. I've worked hard since before I was even a teenager, and I've built my career in spite of just being someone's little sister."
Her memoir, entitled Things I Should Have Said, will be released next month. However, the title of the book was originally I Must Confess—but fans complained it was too similar to a line from Britney's Baby One More Time debut single.
This isn't the first time the sisters have been at war - last year Jamie Lynn Spears was criticized for failing to help her older sister after Britney's testimony to end her conservatorship.
Sarah is a freelance writer - writing across titles including Woman & Home, Fit & Well, Tech Radar and the BBC. Covering a variety of subjects, including the royals, celebrities and trends in beauty, fashion and wellness - her biggest passions are travel and fitness. She can normally be found trying out the latest fitness class or on a plane to an exotic destination (pandemic allowing) - or writing about either of them.