Top 50 most read books by Brits revealed– and some might surprise you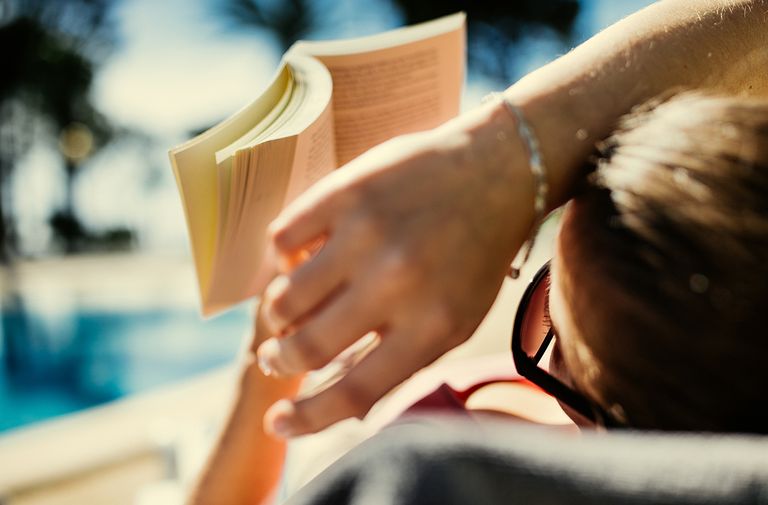 (Image credit: Getty)
The top 50 most read books by Brits have been revealed, after new research found that a person will read on average 696 books over a lifetime.
The study, which was commissioned by eBay UK, also found that the average person will get through 11 books a year, with almost one in five saying they read every day.
However, researchers also found that 42 per cent of Brits are too busy to read as much as they would like with the average adult owning at least 10 books they are yet to get to the end of.
And as for what we read?
Crime is the most popular genre (42 per cent) along with thrillers (38 per cent) and drama (35 per cent).
'There's no doubt that we're a nation of readers,' said Rob Johnson, Co-Founder of Wordery, eBay UK's online bookstore, 'but it's really heartwarming to see that reading books and getting lost in fiction is still a hobby Brits love to take part in, especially in the days of box sets and instant viewing.
More: These are the books you should read to make you fall asleep
The study of 2,000 adults found summer holidays are the optimum time to get your nose into a good book, with 65 per cent saying that reading on holiday as a good way to relax.In fact, the average adult will get through two books during a week-long break, getting lost inside an exciting tale for one hour and 20 minutes a day while on a break - twice as long as they do when they are at home.
And 36 per cent happily re-read a story on holiday that they've already enjoyed before.
Tilda Molho, director of media and entertainment at eBay, added: 'Our online book stores are always incredibly popular, but the roaring trade definitely comes during the run up to the summer months, when we as Brits generally make more time for reading and spending time offline.'
So what are the most popular books read by Brits that you can take off on your travels with you?
Well the top 50 are:
The Lion, The Witch and the Wardrobe
The Da Vinci Code
Harry Potter and the Philosopher's Stone
Alice's Adventures in Wonderland
Harry Potter and the Chamber of Secrets
Harry Potter and the Goblet of Fire
Harry Potter and the Prisoner of Azkaban
Harry Potter and the Order of the Phoenix
Nineteen-Eighty Four
Harry Potter and the Half-Blood Prince
Harry Potter and the Deathly Hallows
Treasure Island
The Wind in the Willows
The Hobbit
The Girl on the Train
Jane Eyre
The Lord of the Rings
Lord of the Flies
Wuthering Heights
Bridget Jones' Diary
The Catcher in the Rye
A Tale of Two Cities
Gone Girl
Fifty Shades of Grey
The Adventures of Sherlock Holmes
The Girl with the Dragon Tattoo
Hitchhiker's Guide to the Galaxy
The Lovely Bones
Tales of Huckleberry Finn
Murder on the Orient Express
The Curious Incident of the Dog in the Night-time
The Boy in the Striped Pyjamas
The Hunger Games
Anne of Green Gables
The Time Traveller's Wife
The Wizard of Oz
Jamaica Inn
PS. I Love You
Twilight
Brighton Rock
Life of Pi
The Girl Who Kicked the Hornet's Nest
The Kite Runner
Memoirs of a Geisha
American Psycho
The Handmaid's Tale
My Sister's Keeper
Me Before You
One Day
Jack Reacher: Killing Floor