The surprising books you never knew were banned
These books were banned at one point- but have you got them at home?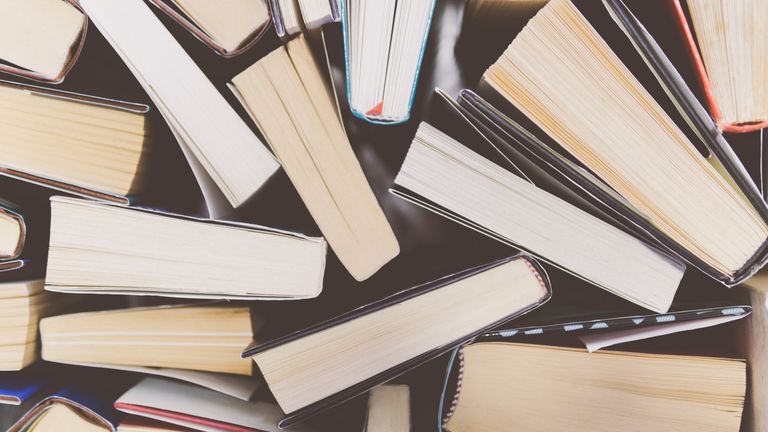 (Image credit: Fabrizio Grassi / EyeEm via Getty)
For true bookworms there's nothing better than losing yourself in the world of a brilliant novel, but it seems that when it comes to some titles, fellow readers might not have the chance to enjoy them.
We love settling down with our best eReader and racing through the latest best books, whether they are a gripping thriller, sweeping romance, or historical epic. But around the world, some of our most beloved and bestselling titles might not have reached as wide an audience as we imagine.
In fact, many novels considered classics like Lewis Carroll's Alice's Adventures in Wonderland have been banned in different places around the world since being published. Shocking though it may seem, there are more than a few favorites that were kept from readers' hands.
Now NetVoucherCodes.co.uk has discovered nine of the most surprising novels to have been taken off shelves - or outright outlawed - at one point or another.
A spokesperson for NetVoucherCodes.co.uk said: "Over the years, authorities have censored, banned and even burned books that were deemed to be too outrageous for one reason or another - even those that seem innocent to most of us. So we've researched and revealed some of the most surprising."
They might be on your bookshelves at home, but it seems it might not be the case for everyone...
Which much-loved books were banned?
Alice's Adventures in Wonderland by Lewis Carroll
Alice's Adventures in Wonderland may have captured our imaginations for many years and been adapted into several films, but the book was banned in China in 1931. It seems the governor of Hunan province ruled that animals should never use human language and that it was disastrous to put animals and humans on the same level. As we readers know, from the moment Alice sees the white rabbit with his pocket watch, her conversations with the fantastical Wonderland animals soon take center stage.
---
Oliver Twist by Charles Dickens
Dickens' classic novel about orphan Oliver Twist, who was born in a workhouse and later became part of Fagin's gang of pickpockets was prohibited in Nazi Germany for featuring Jewish characters.
---
Black Beauty by Anna Sewell
This touching story was banned by South Africa's apartheid regime at one point simply because it had the words "black" and "beauty" in the title. The tale is narrated from the point of view of Black Beauty the horse and sheds a light on the treatment of horses during the 19th Century.
---
Fifty Shades of Grey by E. L. James
E. L. James' raunchy bestseller was removed from shelves in Brevard County, Florida, because it was deemed too pornographic. Though the library system later reversed its decision, due to requests by residents for the book. The final installment in the bestselling series is set for release this year and fans are already excited!
---
Harry Potter series by J. K. Rowling
The wizarding world of Harry Potter, which began with Harry Potter and the Philosopher's Stone, might seem fairly innocuous, but the series has faced criticism from some. In 2019, a Catholic school in Nashville, Tennessee removed Harry Potter books from its library, warning the spells and curses the author describes are real and "risk conjuring evil spirits" when read.
---
The Da Vinci Code by Dan Brown
Published in 2003, Dan Brown's hugely successful novel was banned in Lebanon in 2004 for its perceived offensiveness toward Christianity. Many other countries have banned the novel for certain periods due to the content, which some consider to be blasphemous. Manila, India, and the Vatican are some of the places that have either prohibited or severely rated the Da Vinci Code over the years.
---
Frankenstein by Mary Shelley
Mary Shelley's much-celebrated and read classic, which tells the story of a young scientist who creates a sentient creature in an unorthodox scientific experiment, was reportedly banned in apartheid South Africa in 1955 for containing "obscene" or "indecent" material.
---
Ulysses by James Joyce
Considered one of the most important works of modernist literature today, the complete 1945 Spanish-language translation of Ulysses is understood to have been suppressed by the Spanish authorities until 1962.
---
Tarzan by Edgar Rice Burroughs
Edgar Rice Burrough's Tarzan book series is made up of 24 adventure novels and begins with Tarzan of the Apes which includes many of the plot-points we'd recognize from Tarzan film adaptations. Tarzan was pulled from the shelves of a public library in the aptly named town of Tarzana, California, in 1961. Authorities supposedly thought the story was unsuitable for youngsters. And all because there was no evidence that Tarzan and Jane had married before they started living happily together in the treetops!