Captivating summer reads for 2020 – these books are your perfect warm weather companions!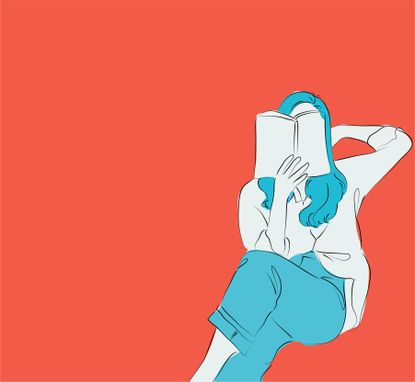 (Image credit: Getty Images/iStockphoto)
woman&home newsletter
Sign up to our free daily email for the latest royal and entertainment news, interesting opinion, expert advice on styling and beauty trends, and no-nonsense guides to the health and wellness questions you want answered.
Thank you for signing up to Woman & Home. You will receive a verification email shortly.
There was a problem. Please refresh the page and try again.
Dream of lazy warm days with the woman&home team's favourite summer reads
It's not always easy to put time aside for ourselves and indulge in a session of guilt-free reading, but as the days get warmer and the sun lounger beckons, it feels like downing tools and spending a couple of glorious hours lost in a good book is what's needed right now. And let's face it, as many of us are not going on holiday any time soon, we may as well give in to that tempting TBR pile and just enjoy some satisfying summer reads.
While we tend to think of escapist fiction as our 'go-to' for those long, lazy summer days, a gripping thriller or a weighty classic can be just as enticing. Racing to the end of a good whodunnit to discover, well… who done it, or experiencing how people 'used to live' in an epic historical tome are just as escapist. And with so many good books out in 2020, why limit yourself?
Whether you're a casual or avid reader, we've selected a book for every mood. Take yourself off to beautiful Everdene Beach in Devon with Veronica Henry where the complexities of family life play out, a wedding on a wild and remote island off the coast of Ireland with Lucy Foley or back in time to the 1500's with Maggie O'Farrell.
And while we may not get to necessarily lay on an unspoilt Greek island beach or park ourselves outside a café in an Italian piazza, book in hand, we can pour ourselves a long, refreshing drink, put our feet up and transport ourselves to another world in our own little haven. Be it a lounger in the garden, a blanket set up in the park or your favourite armchair in the house – make the most of this time. Summer was made for reading, after all…
Best summer reads for 2020
Fleishman Is In Trouble by Taffy Brodesser-Akner
If it's an entertaining, witty, sharply observed novel you're after, look no further. A portrait of modern love – we meet Toby Fleishman, who finally free from his troubled marriage, embarks on a life of online dating and weekend-only parenting. But then his wife goes missing, and the stories he told himself, he realises he may have to re-consider. Profound, painful and humorous – this is a smart summer read.
Hamnet by Maggie O'Farrell
One of the most talked-about books of the year, Maggie O'Farrell takes on her first foray into historical fiction - the compelling, atmospheric and heartbreaking story of Hamnet; son of William Shakespeare. It is 1596 when a girl takes to her bed with a fever, while her twin brother, Hamnet takes off in search of help. Their father is working in London and Agnes (Anne) Hathaway is over a mile away tending to her garden. Why is nobody home? What follows is a truly epic tale of grief and a marriage pushed to the edge over the loss of a beloved child. In this tender novel about the boy who inspired one of Shakespeare's most famous plays, we also re-discover Agnes Hathaway – another character time has almost forgotten.
As addictive as they come, this funny, feminist novel (though the premise sounds far from it) is a summer-must. Feeling like she's falling behind in life, Amy's hopes of a proposal rise when her boyfriend surprises her with a holiday. But when she discovers her unsuspecting involvement is in a brutal reality television show, Amy finally starts to see the world as it truly is. A book for anyone who has ever felt like they aren't quite living up to their family, and society's expectations of them – and for those after a witty, life-affirming page-turner. A breath of fresh air.
The Sight Of You by Holly Miller
This entrancing and beautifully written novel follows Joel and Callie, brought together as if by fate. Only Joel doesn't want to let anyone close. Haunted by dreams of what is going to happen to the people he loves, it's no different when he meets Callie, who's looking to lead a bigger life. He knows how this ends. The question is – does he carry on living regardless? A big-hearted book showing just how fragile life truly is…
The Guest List by Lucy Foley
As friends arrive on a remote island off the coast of Ireland, for the wedding of a rising TV star and his stylish magazine publisher bride, past grudges and hidden jealousies begin to surface amongst the guests. And as the lavish celebrations begin to take hold, it isn't long before a body turns up. In true Agatha Christie-style, this dark tale told from multiple people is a classic whodunit. And it seems there may be more than a few people with a motive as the history of the guests and their secrets are revealed. An atmospheric and wild setting only adds to the tension. It's another winner from Lucy Foley.
A Wedding At The Beach Hut by Veronica Henry
Following on from Veronica Henry's bestselling Beach Hut series, we are once again transported to beautiful Everdene Beach in Devon to witness its eventful comings and goings of life. As Robyn plans what she hopes will be a simple wedding, there is one thing she needs to do first: open the box her birth mother left her when she gave her up for adoption. But, she doesn't want to upset her loving parents, Sheila and Mick, who have their own issues. It's another poignant, touching and feel-good book about the complexities of family life from the much-loved author. And who doesn't want to escape to a beach hut?
The Wives by Tarryn Fisher
Would you mind sharing your husband with two other women you know nothing about? While she only sees Seth once a week, his second wife, Thursday, doesn't seem to mind the unusual arrangement. In fact, the situation allows her to be the perfect housewife for the one night Seth's with her, while still getting on with her life as a nurse the rest of the week. Yet when Thursday becomes overwhelmed by curiosity and tries to find out who the other two women are, Seth's three cleverly compartmentalised lives start to dramatically unravel. Is Seth really as perfect as he's always made out, or could the bruises on wife number three be evidence of his controlling behaviour? With such a web of lies spun, Thursday can't quite remember what's real and what isn't. Is it too late to start telling the truth? Fans of BA Paris will love this addictive page-turner.
The Glass House by Eve Chase
We all need a book to get really lost in every now and again, and this captivating mystery will certainly whisk you away. When the Harrington family find a baby in the idyllic woods outside their remote manor house, it couldn't be more timely. Dealing with their own grief, they take the baby in as their own, giving them hope and something to live for. But, within days a body is found in the grounds and their dreams are soon shattered. Years later, the truth needs to come out. Exquisitely written, this emotional and intriguing novel is a little bit special.
The Switch by Beth O'Leary
On the back of her hugely popular breakthrough novel, The Flatshare, O'Leary is back with another read that feels like a big, warm hug. In it we meet Leena Cotton, who isn't used to failing, so when she is put on a two-month sabbatical after blowing a big presentation, she heads for her grandmother Eileen's Yorkshire home. Meanwhile, newly single eighty-year-old Eileen, having exhausted the dating pool in her village, is fed up – leading to the perfect solution. The two will swap homes for two months! Could this be the second chance they're both hoping for? A sparkling romantic read with characters that leap off the page. It's another triumph for this talented writer.
Sign up to our free daily email for the latest royal and entertainment news, interesting opinion, expert advice on styling and beauty trends, and no-nonsense guides to the health and wellness questions you want answered.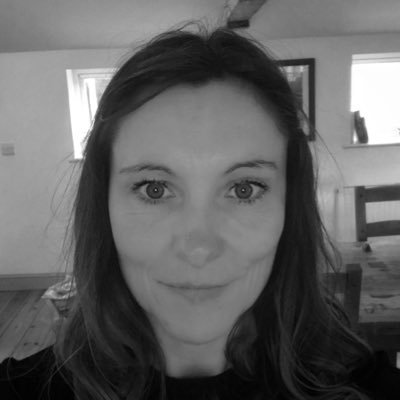 Books Editor - Woman&Home
It's safe to say, woman&home's Books Editor, Zoe West has read a LOT of books.
As an avid young bookworm obsessed with the adventures of The Magic Faraway Tree and the misadventures of red-haired orphan, Anne Shirley, Zoe never lost her love of reading - and the fact she now gets to do it as her job is a constant source of wonderment for her.
When Zoe isn't reading she is interviewing authors, hosting live events where she gets all the gossip, and seeking out exciting new writers she can't wait to tell her readers about.