These are the six books that made the Booker Prize 2020 shortlist
Have you read them yet?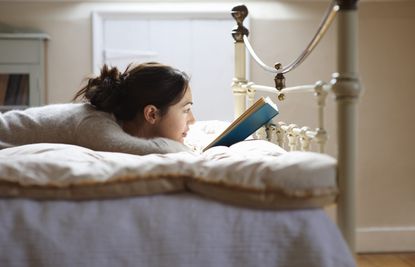 (Image credit: Getty Images)
Four debut novels have made this year's Booker Prize shortlist, with fan favourite Hilary Mantel missing out on the chance to take home the prize for a record third time.
The Booker Prize 2020 shortlist is here, and we can hardly wait to get stuck into the six brilliant novels in the running for this year's prize.
Whether you've had them waiting on your bookshelf since the announcement of the longlist (opens in new tab), or you plan to pull out your best e-reader and have a Booker reading marathon over the coming months, this year's shortlist is made up of six fantastically diverse books worth adding to your Autumn reading list. (opens in new tab)
Four of this year's nominated novels are debuts, with all of the authors save for one (acclaimed Zimbabwean writer Tsitsi Dangarembga) holding US, or part US citizenship.
The most prestigious literary award in the UK, the £50,000 prize is open to any novel written in English by an author of any nationality.
Though British author Hilary Mantel had been tipped to take home the prize a record-breaking third time for The Mirror and the Light – the third novel in her hugely popular Thomas Cromwell trilogy – fans were surprised to find that she had missed out on a spot on this year's shortlist.
Who made this year's Booker Prize shortlist?
The six authors on the Booker Prize 2020 shortlist are:
Diane Cook, for The New Wilderness –a darkly funny dystopian story of a mother trying to save her daughter following an environmental disaster.
Tsitsi Dangarembga, for This Mournable Body –a sequel to the author's 1988 novel Nervous Conditions, that follows a woman trying to make a life for herself in Zimbabwe.
Avni Doshi, for Burnt Sugar –a tale of a woman forced to come to terms with her ailing mother's memory loss.
Maaza Mengiste, for The Shadow King – a captivating story of the women who rose up during Italy's 1935 invasion of Ethiopia. (She is the first Ethiopian writer to make the Booker Shortlist.)
Douglas Stuart, for Shuggie Bain –set in 1980s Glasgow against the stark backdrop of Thatcherism, a tale of a young boy growing up with poverty and addiction.
Brandon Taylor, for Real Life –a coming-of-age story about a gay, black PhD student's experiences of campus homophobia and racism.
When will the winner of the Booker Prize be announced?
The winner of the prestigious prize will be announced on the 17th November.Instead of the traditional dinner at the Guildhall in London, this year's Booker ceremony will be replaced by an event broadcast from London's Roundhouse in collaboration with BBC Arts – so you'll be able to tune in from the comfort of your sofa.
So it's a good idea to start reading now...
The Booker Prize shortlist 2020: shop the six books below
The New Wilderness by Diane Cook
This Mournable Body by Tsitsi Dangarembga
Burnt Sugar by Avni Doshi
The Shadow King by Maaza Mengiste
Real Life by Brandon Taylor
Shuggie Bain by Douglas Stuart