Amanda Seyfried's baby son makes a cute surprise appearance during interview
Awwww!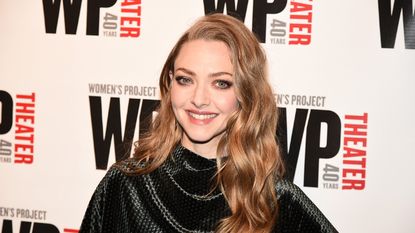 (Image credit: Theo Wargo/Getty Images)
Prepare for cuteness overload - Amanda Seyfried's baby made a surprise appearance on her Sunday TODAY with Willie Geist interview.
We all know babies are curious and it seems Amanda's newborn son is no exception! The actress's baby boy made a surprise appearance as she was wrapping up her Zoom chat with Willie Geist.
"He's my guy!" Amanda said as she picked up her baby boy and introduced him to Willie. "You can look at that nice man," she said laughing.
"Oh my God. What a cute guy," Willie replied. "Come on! Oh, that's incredible."
Amanda, and her husband Thomas Sadoski, announced the birth of their son last September via the International Network for Aid, Relief and Assistance Instagram account. They decided to release a photo of their son to raise awareness for the organization, which helps children in war zones who need medical treatment. The pair are also parents to a 4-year-old daughter, Nina.
More on woman&home.com:
Before she was handed her second child, Amanda discussed the advantages of living on an isolated farm in the Catskills of Upstate New York rather than basing herself in Hollywood.
"I've always wanted to live on a farm. I just need to feel grounded somewhere that I can trust will always be there," she said.
During the interview, she also revealed that she still suffers from panic attacks from being in the spotlight, which feel like "life or death."
"That's what a panic attack is, really," she shared. "Your body just goes into fight or flight. The endorphin rush and the dump that happens after the panic attack is so extraordinary. You just feel so relieved and your body is just kind of recovered in a way. It's so bizarre because it's physiological, but it starts in your head."
While the star is keen to prove to people that she's just a normal person, she also said that she's still processing the news that she's been nominated for best-supporting actress in David Fincher's "Mank" at the upcoming Academy Awards.
Fiona Embleton is a beauty writer who is now Acting Beauty Editor at Stylist. She is obsessed with Isabel Marant and cats.