Philips AC3033/30 Air Purifier Series 3000i air purifier review
Large, stylish and low maintenance, how did this air purifier fare under rigorous testing?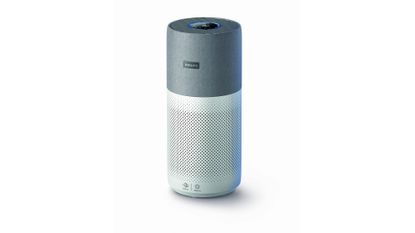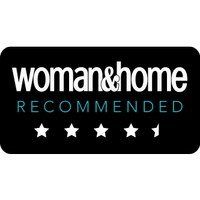 (Image credit: Philips)
A good-looking (if large) air purifier that may be pricey, but which features a filter cartridge that lasts for years
Reasons to buy
+

Good looking

+

Long filter life

+

Smart controls
Reasons to avoid
-

Expensive

-

Large

-

Loud on highest setting
Why you can trust Woman & Home Our expert reviewers spend hours testing and comparing products and services so you can choose the best for you. Find out more about how we test.
woman&home newsletter
Sign up to our free daily email for the latest royal and entertainment news, interesting opinion, expert advice on styling and beauty trends, and no-nonsense guides to the health and wellness questions you want answered.
Thank you for signing up to . You will receive a verification email shortly.
There was a problem. Please refresh the page and try again.
When you're weighing up the options to find the best air purifier (opens in new tab)for you, does the size of a piece of tech factor into your decision? This is something you might want to think about with the Philips Air Purifier Series 3000i. A larger air purifier with a cylindrical design, stylish grey fabric upper and touch-sensitive controls on top, it's hard to get a sense of scale from stand-alone reviews but it is considerably larger than another model that we tested, the Blueair Blue Pure 411. (opens in new tab) If you were to compare the two side by side, the Philips looks more like the Blueair's parent than its peer.
How we tested
Each of the air purifiers in our selection were tested individually and thoroughly – we didn't just read the specs from the manufacturers! Tests were aided with additional measurements from an expensive high-end industrial air-quality meter, the Met One Instruments Model 804 Handheld Particle Counter. With this, we tested the room's initial air quality, tested it again after the air purifier had been used at its top setting for an hour, then compared the two sets of results to establish how well the air had been cleaned. We focused on the PM10 and PM2.5 figures because these are the ones the World Health Organisation uses as benchmarks of air quality. These are particles measuring no more than 10 microns and no more than 2.5 microns respectively.
You can buy the Air Purifier Series 3000i direct from Philips (opens in new tab) for £450. Be cautious when shopping around online though, because some sites – such as Amazon – bring up Philips models that are also called Series 3000i but are not actually the same machine. At the time of writing, the price of this air purifier was also £450 on sites such as Amazon and Argos.
Design
While the Philips is by no means small (it measures W29 x D29 x H64.5cm) it does look great, and beyond that it will blend in well in any room. A small quibble is that the grey fabric that features at the top of the air purifier isn't removable, so you're stuck with that colour (which is somewhat strange, as it doesn't appear to have a particular function). With this air purifier, all of the filtration is built into a cartridge that's located in the bottom section of the machine.
At the top, the circle in the centre is a touch-control panel which displays air quality. You can cycle between three metrics: IAI ("indoor allergen index"), PM2.5 (fine particles including smoke) and gas (odours and VOCs). The circle of light around this panel also indicates air quality: blue for good, blue-purple for fair, purple-red for poor and red for very poor. It bases its colour on whatever of the three metrics is the worst at the time of measurement.
Considering the machine's size, we were disappointed that there was no built-in handle. It meant it was harder to move around, if we wanted to place the air purifier in a different room, for instance.
Controls
Tap the touch controls on top to check on air quality or filter life, or to set the filtration mode. One button cycles between auto, turbo or sleep modes. In sleep mode the machine operates quietly and, after 3 seconds, the lights go off. You can also turn the coloured light and display off manually, which will both save energy and cut light overnight (if it's a distraction in a sleep space, for instance).
The companion app – called Clean Home+ – is simple to download and set up. It offers remote control of all the features plus, if you tell it your location, it will give you data on the approximate air quality outside. There's also a calendar with graphs of air-quality data, but we found them a bit frustrating: you can't zoom into the graphs to see the information properly, so they felt a little redundant.
The most significant feature that the app adds is the ability to schedule your device. So you could set it so that your air purifier is turned off while you're at work, but turns on shortly before you get home.
Additionally, you might be interested to know that the app isn't restricted to use with your air purifier – it's designed to handle multiple Philips devices around the home, which is possibly a bonus if you do have other tech from this manufacturer.
Filtration
All three layers of filter are combined in a single, replaceable cartridge. First is the pre-filter, which catches dust and hair. Then the activated charcoal filter removes harmful gases and unpleasant odours. Finally, the NanoProtect HEPA filter captures ultra-fine particles as small as 0.003 microns.
You can use the turbo setting to rapidly improve air quality, but most of the time you're likely to keep this air purifier on auto – a quieter mode where the fan only gets faster (and so, louder) when really necessary.
The life of the filter is, remarkably, quoted as being "up to 36 months". We assume this doesn't mean if you use it for a small amount of time each day, as that would be disingenuous.
Performance
The Philips AC3033/30's Clean Air Delivery Rate (CADR) (opens in new tab) is stated as 400m³/h for particles. This means that if you want the air in your room to be changed five times an hour, it can be used in a space that has a volume of up to 80m³. Breaking that down, that means with a standard ceiling height of 2.5m your room can measure up to 32m² for this air purifier to work at its best.
The Philips' test results were good with smaller particles – it removed 94% of PM2.5 in an hour on its top setting. It scored incredibly well with larger particles, too, removing 99% of PM10.
The machine's sound is stated as being 33-66dB, which fits with our general impression of it. At its loudest, on turbo mode, it made a lot of noise for an air purifier – it sounded like a big fan, and you couldn't ignore it. For a short, sharp air scrub – to remove the smell of burnt toast, for instance – it was possible to live with though. In automatic mode, however, it really is very quiet most of the time: the built-in sensor ensures you don't filter more than necessary.
Energy consumption is 55W.
Ongoing care
In terms of maintenance, the display or app tells you when it's time to vacuum clean the outside of the filter cartridge and when it's time to replace it. You can also tap a button at any time to find out what percentage of the filter's life is left, which is handy as it means you can pre-empt the need to order a replacement filter. The FY3430/30 filters cost £75 from Philips (opens in new tab), and is the same on other sites including Amazon (opens in new tab). If it really does, as stated by the brand, last you two or three years then that's a big saving. As a comparison, the replacement filters for the MeacoClean CA-HEPA 76x5 (opens in new tab) could potentially cost £120 a year.
The paper instructions also tell you that you should clean the particle sensor every two months. You'll have to remember to do this yourself, as there's no indicator on the machine of when it's time to carry out this little cleaning job.
Summing up...the Philips Air Purifier Series 3000i
The Philips is undoubtedly pricey, but it has a discreet design and it works really well – and very quietly – to purify the air in a home. Left in automatic mode, the sound is easy to get used to, and you'll soon forget it's even there.
If we're honest, we preferred the MeacoClean CA-HEPA 76x5, (opens in new tab) which is smaller and more affordable but can clean a similar amount of air. That said, the Philips' long filter life goes some way towards making it better value. So, if you love the looks, it's a perfectly good air purifier.
Caramel Quin is an experienced journalist and author who tests technology for newspapers, magazines, and online. She prides herself in real-world testing and her pet hates are jargon, pointless products, and over-complicated instruction manuals.
A self-proclaimed 'gadget girl', Caramel started out as an engineering graduate and spent the nineties on the staff of various computer and gadget mags, including launching Stuff magazine in both London and New York. In 2006 she won Best Writer in the BlackBerry Women & Technology Awards. And in 2011 she won the CEDIA award for Best Technology Feature, for a piece in Grand Designs magazine.