Organ donation—everything you need to know and how to sign up
Get the lowdown on all the important info surrounding organ donation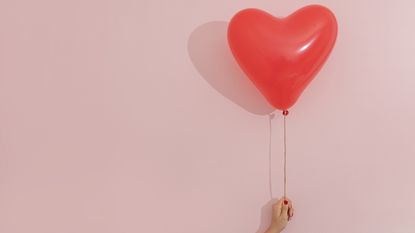 (Image credit: Getty Images / Javier Zayas)
woman&home newsletter
Sign up to our free daily email for the latest royal and entertainment news, interesting opinion, expert advice on styling and beauty trends, and no-nonsense guides to the health and wellness questions you want answered.
Thank you for signing up to Woman & Home. You will receive a verification email shortly.
There was a problem. Please refresh the page and try again.
Talking about organ donation might seem morbid or feel awkward at first— many of us naturally shy away from discussing what we'd want to happen after death. But it needn't be a taboo topic.
Getting clued up can help you decide whether or not you'd want to be an organ donor to save the lives of others—and sharing your decision with your family will give them a sense of certainty about your wishes. Here's what you need to know about this huge act of human generosity and how to sign up.
What is organ donation?
Sadly, every day across the UK someone dies waiting for an organ transplant. According to the NHS, over 6,000 people are currently on a transplant waiting list and organ donation gives someone in need of a transplant the chance of a longer, healthier life and more time with their family.
"Organ donation is and always will be a precious gift," says Anthony Clarkson, director of organ and tissue donation and transplantation at NHS Blood and Transplant. This amazing act can save or transform the lives of up to nine people—and many more too by donating tissue.
---
More from woman&home:
---
Organ donation law in the UK
Organ donation law has changed to an opt-out system in England, Wales, and Scotland. Where previously you would opt-in to have your name on the organ donor register, the new law means that unless you opt-out and have recorded a decision not to donate your organs after you die or you are in one of the excluded groups, you automatically become a potential organ donor after you die.
The new system came into effect in England in May 2020, following a campaign called Max and Keira's Law in honor of a boy who received a heart transplant and the girl who donated it.
Government research shows that although 80% of people in England say they support organ donation, only 38% previously opted in. This change in law will help more people waiting for a transplant.
However, if you do not wish to donate your organs after you die, you can register your decision to opt out via the NHS organ donation website.
"It is important that people know they will still have a choice whether or not to donate. Families will still be consulted, and people's faith, beliefs, and culture will continue to be respected," says Anthony.
Who can be an organ donor?
Age, faith, or ethnicity isn't a barrier to being an organ donor, and having a health condition doesn't mean that you can't register your organ donation decision either. The suitability of your organs is only determined after you die, and at the time of donation.
When deciding to be an organ donor, you can choose what organs you'd want to donate after death. This could be all, or some of them, including your kidneys, heart, liver, lungs, pancreas, and/or small bowel.
You can also donate your tissues—including heart valves and arteries, skin, bone, and even your corneas to give someone else the gift of eyesight.
How to talk to your family about organ donation
According to research, 80% of people in England are willing to donate some or all of their organs when they die, but less than half have shared their decision with their families.
If someone dies in circumstances where they can donate organs, the family will always be involved before organ donation goes ahead. Only then do doctors decide if some or all organs or tissues are suitable for transplant.
"For families who unexpectedly lose loved ones, the uncertainty around knowing the right thing to do by the deceased can be gut-wrenching," says Dr Sarah Jarvis. But this can be lessened if organ donation decisions have already been talked about. Amazingly, nine out of 10 families in the UK support it going ahead when they're sure it's what their loved one would have wanted.
"Families speak of the comfort they get from knowing they have fulfilled their loved one's wishes," says Dr Jarvis.
The best time to chat about organ donation is when everyone is feeling relaxed. You could bring it up over a cup of tea or on a walk. Try not to rush the conversation and approach it like you would a normal chat. To get started, you could mention that you've seen something on TV about organ donation or heard a positive story in the news.
---
More from woman&home:
---
How to register your decision for organ donation
Anyone can record their wishes to be an organ donor on the NHS Organ Donor Register—a decision can also be changed at any time. And if you tell your family once you've registered, they'll be sure of what you want.
"There is no deadline to making your donation decision, you can register your choice at any time," says Anthony.
Sign up to our free daily email for the latest royal and entertainment news, interesting opinion, expert advice on styling and beauty trends, and no-nonsense guides to the health and wellness questions you want answered.
Senior Health Writer Ali Horsfall has almost 15 years experience as a journalist and has written for national print titles and women's lifestyle brands including woman&home, Woman, Woman's Own, BBC magazines, Mothercare, Grazia and The Independent. She currently specialises in health and fitness content and loves sharing the best expert advice on staying well.