What are the benefits of circuit training? Here's what I learned after swapping my workouts
Health Editor Grace Walsh reveals the benefits of circuit training after swapping workouts for three weeks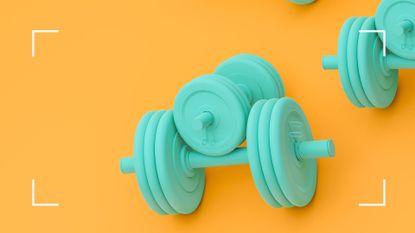 (Image credit: Getty Images)
It might be time to explore the benefits of circuit training if you're anything like me and you tend to get a little bored with your workouts. After switching my regular gym and running program to classes exclusively for three weeks, I'm back to feeling motivated - and now I'm recommending it to everyone.
I've been working out constantly for the last few years, switching between running and strength training programs. And I love training this way, swapping out different workouts every few months depending on my goals and how I'm feeling. But as we're in winter now and sunlight hours have become few and far between, the idea of heading out on a frosty jog or spending hours in the gym has begun to appeal much less than it used to. It was going to take a lot to get out of bed for a workout, which is why I decided to try something new and do circuit training for a few weeks.
Whether you prefer to work out in the company of others or do at-home workouts in the comfort of your own space, this unique combination of exercises can offer so much. So much so, it's set to be one of the biggest fitness trends 2023. Here's what I discovered, plus, all the benefits of including circuit training in your workout routine.
What is circuit training?
Circuit training is a mix of strength training and cardio exercises. Participants switch between multiple exercise stations in one session, with each station targeting specific muscles in the body, skills, or a technique. And while sessions may differ depending on whether you're attending a class or setting up a circuit yourself, they tend to be made up of around six to ten of stations in total, with each exercise lasting for a couple of minutes and a short break (of one to two minutes) in between.
To explore the benefits of circuit training for myself, I booked a couple of sessions at Circuit Society in London. With one studio in Camden, another recently opened just outside the city in St Albans, and plenty of others on the way, it seemed like the perfect place to start. The 45-minute sessions here are made up of six stations with everyone in the class spending between one and six minutes at each station, doing one lap of the circuit.
Benefits of circuit training
1. Most time efficient exercise
Circuit training is one of the best classes to do if you've got limited time on your hands. With only so many hours in a week, most of us can't afford to spend two hours in the gym every other day - even if we wanted to. But most of us do have some time before work, after work, or during a lunch break to squeeze in a quick session. In my experience, circuit training makes sure you get the most out of whatever time you have as it keeps your heart rate high and your body working for the entire 45 minutes.
There's extensive research, including a study by the Catholic University of San Antonio, to show that you can seriously improve your cardio fitness and strength with sessions lasting for as little as 22.5 minutes. According to the study, you'll need to make sure you do these for at least 12 weeks to really see all the benefits of circuit training - but that shouldn't be too much of a problem as the workout itself makes following through with a routine very easy.
2. Helps you keep a routine
One of my favorite things about circuit training - and working out at Circuit Society in particular - is that the sessions make it very easy to form a workout routine. The workouts are relatively similar week-to-week so you know what you're getting yourself in for and you can follow them without too much attention required as everything's on screen - either in the studio or via one of the best workout apps, if you're circuit training at home - which is especially useful for those early morning starts.
However, you're unlikely to ever get bored. At home, you can switch up the exercises depending on how you're feeling that day, while classes tend to offer a timetable of different circuit training workouts every week. There are supportive instructors offering guidance, alternative machines (hello self-powered treadmills and ski-ergs), and a great playlist every time too. And with research from the University of Konstanz showing that we're all more likely to give up on exercise if we find it boring, this can only be a good thing for finding some workout motivation in the colder months.
3. Full body workout
Depending on how often you lift weights, you might be like me and have specific workouts each week targeting different areas of the body. For example, my normal gym routine focuses on the lower body with squats and deadlifts one day, and the next is dedicated to the upper body, working on the arms, shoulders, and back. This can be a hugely effective way to train if you want to build muscle and get stronger, but that might not be your goal, and it doesn't work particularly well if you only have time to work out once or twice a week. Circuit training can target multiple areas of the body in one session, giving you the chance to push some muscles into fatigue while the other ones rest, then swapping over.
At the same time though, you can create or find sessions dedicated to specific areas of the body - such as lower body, upper body, and core circuits - so if you've got a little more time in the week, you can cover all the muscle groups individually.
It's a benefit for sure, but I experienced just how well circuit training targets every muscle in the body when I struggled to move the day after pushing a little too hard in a full-body workout one morning.
4. Perfect for all fitness levels
Whether you've been training for years or you want to learn how to get fit, circuit training is for you. No one is relying on anyone else for their workout, unlike many other group exercise classes I've been to, so you really can just take it at your own pace and watch yourself improve over the weeks.
Even in class, I could tell everyone was taking it at their own pace. Spurred on by the group's energy, everyone's pushing themselves but where some people may be sprinting on the treadmill, others are taking it at more of a run pace. For those recovering from an injury and needing to take it easy on some stations or anyone who's looking to improve key areas of fitness (like me, I'm focusing on endurance at the moment), this is a great thing.
Increase the difficulty of the workout by skipping breaks, working out for longer, and increasing repetitions, and turn up the intensity by increasing weight or resistance. If it's feeling tough, you can make it easier on yourself by doing the opposite. And don't worry, really, no one has the time to look and see what you're doing compared to them during a session.
5. Leaves you in the best mood
Exercise is a proven mood booster, with research showing that it's the quick and intense sessions that do the most good for our minds. A study from the University of Extremadura, for instance, shows that HIIT training can do wonders for our mental health by reducing anxiety, depression, and negative mood while helping us to sleep better, and improving our self-esteem and cognitive function.
Even in the short term, I found that circuit training had a bigger effect on my brain than the longer workouts. Instead of feeling exhausted and a little relieved that I was done for the day, I left the studio (after a quick stretch) feeling happier and proud of what I'd done - with more time left to enjoy my day.
Can circuit training help you lose weight?
Yes, circuit training can help with weight loss. If you're trying to lose weight, one of the greatest benefits of circuit training for you will be that your heart rate stays in a higher zone throughout the session, meaning you burn more calories in a shorter amount of time. As well as this, a study by the Norwegian University of Sport and Physical Education confirms, circuit training is also a form of strength training so you'll continue to burn calories in the hours afterward.
However, the extent to which you'll lose weight depends on whether you're in a calorie deficit to lose weight and can stay out of a plateau where you're dieting but not losing weight. It can be a tricky balance to achieve, which is why opting for exercise that you enjoy outside of its weight loss potential is also very important as you're more likely to do it for longer.
Sign up to our free daily email for the latest royal and entertainment news, interesting opinion, expert advice on styling and beauty trends, and no-nonsense guides to the health and wellness questions you want answered.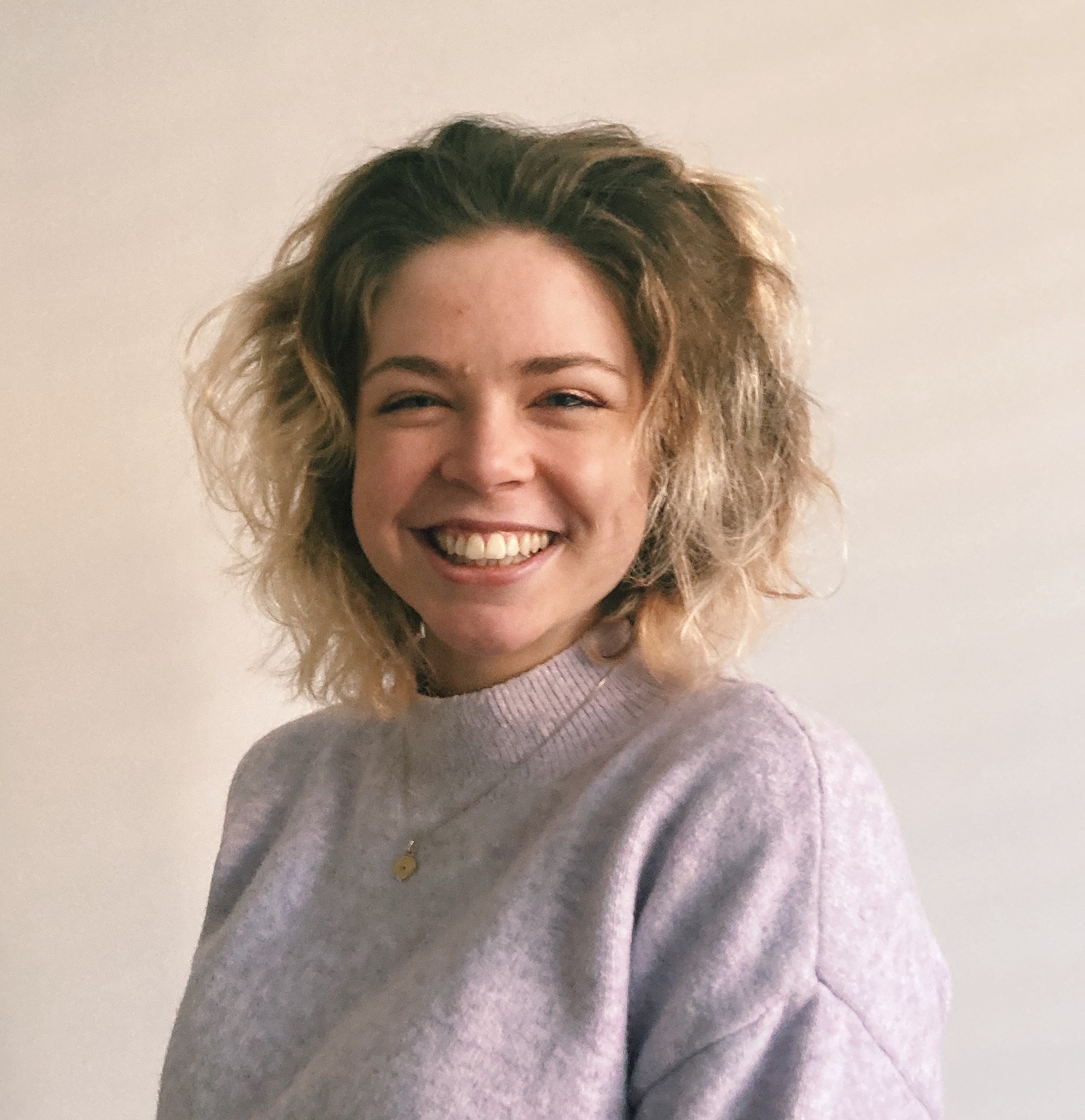 A digital health journalist with over six years of experience writing and editing for UK publications, Grace has covered the world of health and wellbeing extensively for Cosmopolitan, The i Paper and more.
She started her career writing about the complexities of sex and relationships, before combining personal hobbies with professional and writing about fitness as well. Everything from the best protein powder to dating apps, the latest health trend to nutrition essentials, Grace has a huge spectrum of interests in the wellness sphere. Having reported on the coronavirus pandemic since the very first swab, she now also counts public health among them.