Your Next GP Appointment Could Take Place Over The Phone, According To The NHS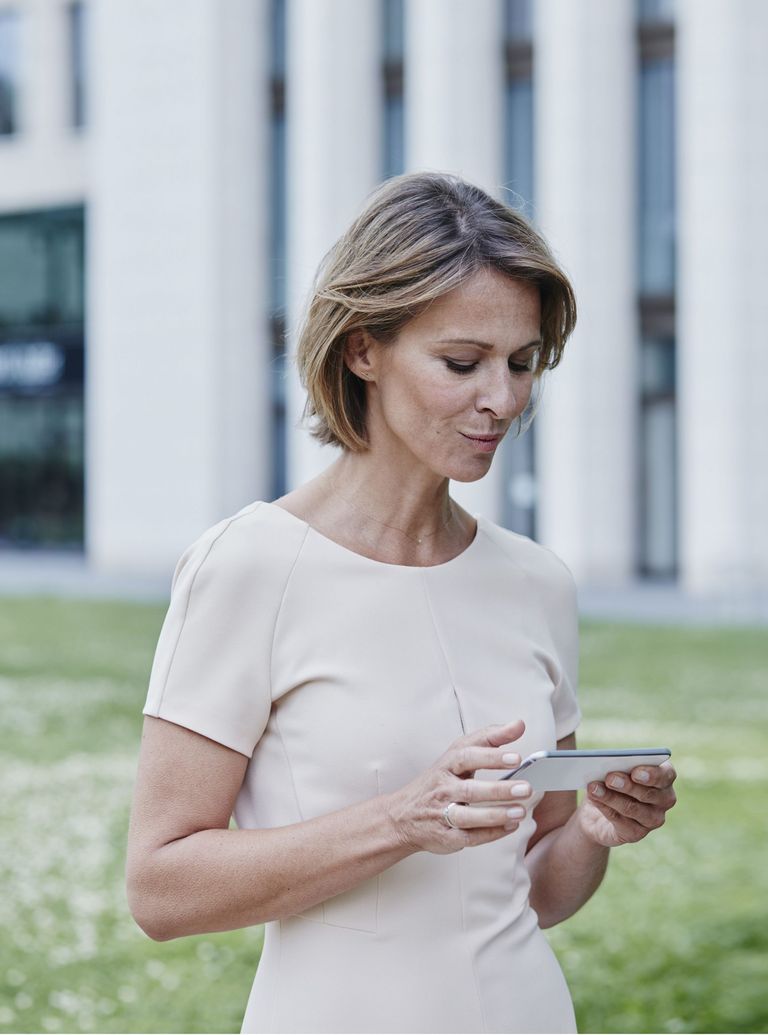 (Image credit: Shutterstock/Rex)
By Amy Hunt
Booking in a doctor's appointment seems harder now than ever before. If you're able to get through on the phone, finding a convenient date and time can often seem impossible, with extensive waiting periods only slowing down the process further.
However, this could all soon be about to change, as the NHS prepare to roll-out a new type of appointments - on your smartphone.
Our phones are already such a big part of our lives, allowing us to order clothes, food, or household appliance at the touch of a button. So it makes sense that seeing your doctor is being considered as the latest way our smartphones can make our lives that little bit easier.
A pilot scheme will allow people to check their symptoms via a mobile app, and then to have video consultations with a GP, usually within just two hours of booking.
The scheme,GP at Hand, has been launched by a group of London GPs. At first, it will cover 3.5 million patients in greater London, and will require patients to leave their current surgeries to join a collection of five central London practices instead. The service will be available 24/7, including weekends.
Dr Mobasher Butt, who is one of the GPs involved, told BBC Radio 4's Today programme that they're attempting to help people benefit from technology in healthcare in the same way they do in other ways.
He said, "It's high time that NHS patients were given the opportunity to benefit from technology to improve access to healthcare.
"We've benefited from this kind of technology in so many different aspects of our lives, whether that be shopping or banking, and it's really time that we were able to do that in healthcare for NHS patients."
However, the Royal College of GPs has voiced concerns that the service may not be helpful for people with more complex medical needs.
Prof Helen Stokes-Lampard, who chairs the RCPG, has spoken about her worry that older patients may not receive the same 'continuity of care' through the service, and may benefit more from sticking with their regular, local GP.
She said, "We are really worried that schemes like this are creating a twin-track approach to NHS general practice and that patients are being 'cherry-picked', which could actually increase the pressures on traditional GPs based in the community.
"We understand that with increasingly long waiting times to see a GP, an online service is convenient and appealing, but older patients and those living with more complex needs want continuity of care and the security of their local practice where their GPs know them.
Professor Stokes-Lampard also made reference to the fact that the online service could take even more GPs away from the 'front-line' of practising, in a time when there is already a shortage of medical staff.
"While this scheme is backed by the NHS and offers a free service to patients, it is undoubtedly luring GPs away from front-line general practice at a time when we are facing a severe workforce crisis and hardworking GPs are struggling to cope with immense workloads."
If patients want to try out the new app, you just need to download it onto your phone and fill in your details. The app also states that it can deliver prescriptions straight to your pharmacy of choice.
The service is available now. And as yet, it's not clear if plans are being made to roll out the service nationwide.
Would you try it?