Could a game of Candy Crush hold the key to detecting signs of dementia AND stroke?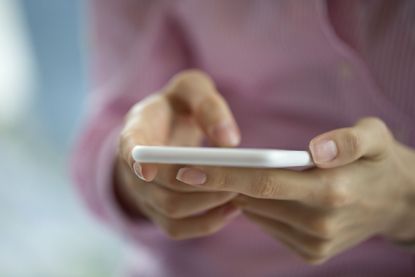 (Image credit: getty images)
Scientists are increasingly looking for non-invasive ways of detecting an array of different health markers.
And research led by the University of Kent appears to have found a way to do just this, revealing that popular mobile phone games could offer doctors a fascinating new tool in the bid to spot the early signs of cognitive decline.
Presented earlier this month at the 2019 ACM International Joint Conference on Pervasive and Ubiquitous Computing (UbiComp) the results of the study Exploring the Touch and Motion Features in Game-Based Cognitive Assessments (opens in new tab)explored the link between patterns of tap, swipe and rotational gestures during mobile game play and the users' cognitive performance.
In the study 21 healthy participants were put through standard paper-based cognitive assessment tests. Following this they played 10-minute sessions of Tetris, Candy Crush Saga and Fruit Ninja over two separate periods, 14 days apart.
Tetris, Candy Crush Saga and Fruit Ninja were selected because they were engaging for most players, easy to learn and crucially involve intensive interactions using multiple gestures.
Collecting data using the sensors built into the mobile phones, the researchers found a clear link between study participants' touch gestures, or taps and swipes, their rotational gestures and their cognitive performance levels.
MORE:Research reveals married people are less likely to develop dementia (opens in new tab)
They also revealed that the length, intensity and speed of these motions correlates to brain function, while the performance of these gestures offers insights into study participants' mental flexibility, visual search abilities, inhibition of their responses and overall brain health.
Researchers concluded that popular mobile games bought off-the-shelf can offer an effective measure of brain function to spot changes in motor abilities commonly seen in patients with Alzheimer's Disease (opens in new tab), stroke (opens in new tab), traumatic brain injury, schizophrenia and obsessive-compulsive-disorder.
Commenting Dr Jim Ang, who is a senior lecturer in multimedia/digital systems at Kent's School of Engineering and Digital Arts, said, "We are very encouraged by the results of our study and have since collected data from patients who showed signs of brain damage.
"This additional analysis reinforced the conclusions of our original research. We're now working to design an algorithm which can carry out automatic monitoring of individuals' cognitive performance while playing these games."
Miriam worked for woman&home for over five years and previously worked on the women's lifestyle magazines Woman and Woman's Own.