How To Beat The Blues Naturally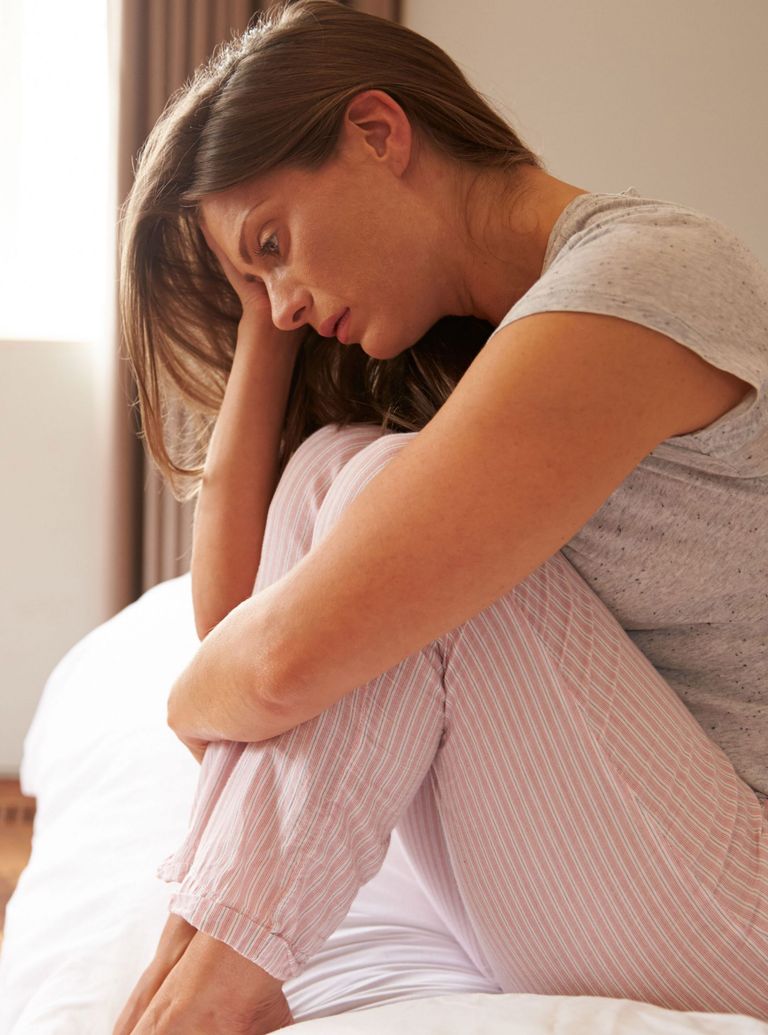 (Image credit: Rex Features (Shutterstock))
Increasingly, studies are showing that simple things such as singing or connecting with nature really can help with mild to moderate depression. Are you feeling any of the following symptoms?
Symptoms of depression
An overwhelming sadness not alleviated by things that made you feel good in the past, such as seeing friends.


Feeling more tearful than usual.


Waking up in the early hours; trouble getting to sleep.


Constantly questioning yourself and your ability at work or at home.


Difficulty making decisions.


Loss of sex drive.


Small tasks suddenly become difficult or overwhelming.


An increased desire to withdraw from friends and family.


Sudden increase or decrease in appetite.
Connect with nature
Few people would argue that being outdoors in a beautiful setting delivers a feel-good shot of something or other. But now there is real evidence to show that connecting with the natural world can actually counter the blues.
Researchers at the University of Essex found that a staggering 88% of people experienced an improvement in their mood after only a few minutes of walking outdoors in a park or by the sea (compared with walking in a shopping centre). "Being in nature dampens down spikes in the stress hormone cortisol, which contributes to depression," says Jules Pretty, professor of environment and society at the university, who carried out the research. "Such an environment has an immediate relaxing effect that's strongest in the first five minutes."
The research also found looking out of a window on to a natural view (instead of an urban cityscape) could improve mood.
Try it yourself
"Green exercise" is anything you do within nature, and can be as simple as walking through fields or along a beautiful avenue of trees. Joining a group can help alleviate the isolation many people with depression experience, says Professor Pretty.
Mental health charity Mind runs "ecotherapy" groups, including rambling, gardening and hiking throughout the UK - visit mind.org.uk for more details.
Alternatively, try structured conservation through Green Gym (it's hard work but great fun!) at tcv.org.uk/greengym or join a gardening group through thrive.org.uk, a charity that promotes mental and physical health through gardening projects.
Sing away sadness
While singing along to a CD in the car can make anyone feel better, it's singing in a choir that improves mood dramatically.
A study by the University of Western Sydney found a dramatic decrease in depression symptoms and wellness scores in women aged 48 to 73 attending a 90-minute choir session once a week for just eight weeks.
"Singing is an aerobic acitivity that brings with it increased oxygenation, which improves breathing," says Graham Welch, professor of music education at the University of London. "This brings down cortisol levels and thus reduces stress, making you more alert but also more calm," he explains.
When people are depressed they often find singing also creates a cathartic response that releases pent-up emotion. "People usually feel much better after the experience because the hormonal changes that singing brings about help release sadness or anger. There is also a positive psychological effect from social inclusion and collectively solving a task," says Professor Welch.
Try it yourself
"The type of music makes no difference as long as it's something you like," adds Professor Welch. "The important thing is to feel a sense of achievement and influence over the final product and that, in time, you are getting better at it."
Music charity Nordoff Robbins runs choir groups throughout the UK and some cost as little as £5 a session (nordoff-robbins.org.uk). Find a choir in your area at nationalassociationofchoirs.org.uk, The Ladies Association of British Barbershop Singers (labbs.org.uk), or for a more modern experience of rock, gospel and Motown, try rockchoir.com.
Get moving
Many people who have suffered with depression say exercise makes them feel better. Mental health charity Mind report that in one study it was found that by increasing your activity levels from doing nothing to exercising at least three times a week, you can reduce your risk of depression by almost 20%.
People who exercise have been shown to have higher levels of brain chemicals associated with wellbeing, such as serotonin, dopamine and noradrenaline, which are often low in those with depression.
Try it yourself
Cardiovascular exercise works best. Try swimming, walking, running, cycling and dancing.
Start with a ten-minute walk every day. "It's often all someone with depression can muster up, but activity begets activity and feeling good makes them want to carry on," says Sarah Bolitho, president of the Register of Exercise Professionals. "Above all, find an activity you love, as you're much more likely to stick with it."
Access an Exercise on Prescription scheme for mild to moderate depression through your GP. Or find an accredited exercise specialist trained in mental health at exerciseregister.org.
If you experience one of the above symptoms of depression for two weeks or longer, talk to your GP. They may recommend a series of therapies - there are many types available on the NHS through the Government's Improving Access to Psychological Therapies (IAPT) scheme. If your depression is serious, you may be prescribed antidepressants either alone or alongside therapy. For more information, contact Rethink Mental Illness on 0300 500 0927; rethink.org, or Mind on 0300 123 3393; mind.org.uk.