What do your vivid dreams during lockdown mean?
Have your dreams been a little different?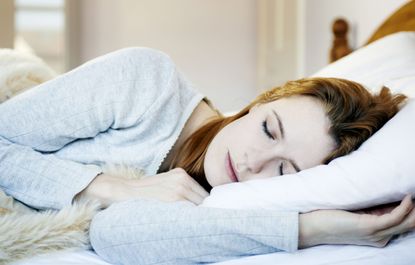 (Image credit: Getty)
Have you been noticing your dreams have been a lot more vivid ever since lockdown began?
In light of the Covid-19 pandemic, the lives of thousands around the world have been drastically altered.
Following the huge changes, many people have been taking to social media to report that their dreams have been intense and vivid.
If you're among those who have been experiencing out-of-the-ordinary dreaming patterns, there's likely a valid reason.
READ MORE:What to do if news of the coronavirus outbreak is causing your anxiety to spiral (opens in new tab)
Why have my dreams been so vivid lately?
According to sleep experts, the coronavirus lockdown may actually have something to do with it.
According scientists specialising in snoozing, the stress and anxiety we feel in our day-to-day lives can have an impact on the nature of our dreams.
With the uncertain and frightening times the world is facing right now, it's unsurprising that stress and anxiety are prominent feelings for most of us.
Psychologist Courtney Bancroft explains, "When we see heightened levels of stress, we often see heightened levels of vivid dreams happening.
"Our brains get flooded with all sorts of neurotransmitters and chemicals, like adrenaline and epinephrine. When they're activated, even if it's during the day, it can actually remain present while you're sleeping, and that can interrupt the regular sleep cycle a bit and cause those vivid dreams," she told Today.
Meanwhile, dream analyst and author Layne Dalfen adds that the powerful dreams some of us may are experiencing recently could be related to how well we're processing the feelings we're having surrounding the coronavirus health crisis.
"The dream at the first level is related to you, the dreamer. How are you managing?
"If you're having feelings about the coronavirus, you might not be expressing the full thrust of how you're managing. Whatever it is that you're holding in, the antidote is in the nightmare or the recurring dream," she told Refinery29.