Feel Good You - Summer Issue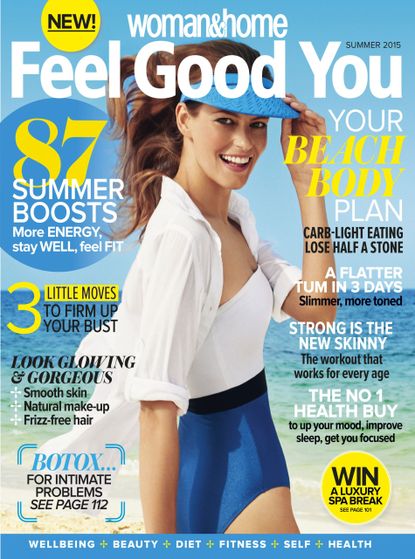 The sun is out and whether you are staying put this summer or heading off to warmer climes - we are here to help you feel happier, fitter and healthier all summer long with health-boosting tips and tricks. Here are five way's the latest issue of Feel Good You can help YOU this summer.
1) Feel body confident. We've gpt a 3 week summer body plan designed to make you feel lighter and brighter, guarenteed to get that tum looking and feeling flatter than it has before.
2) Hold on to the holiday feeling. Supercharge your well-being batteries! We allknow that we feel happier, livelier and healthier during summer but we'll share our tips on how to hold onto that year round.
3) Get glowing and gorgeous. Whether you're at home or away, get up and glow with our tips, ticks and cleaer buys to be summer ready from head to toe, including our easy ways to beat the humidity hair frizz, natural looking fake tan tips and the super, summer, skin saviours.
4) Release stress wherever you are. Mindfulness meditation can help sort all your stress-based life glitches. Home or away follow our tips on how to lead a mindful life on the go.
5) Get fit an
d take up running.Never tried running or just out of practice? With the light mornings and warm summer evenings, this is the perfect time to get started. We talk to expert Sam Murphy who is sure to inspire you to take up this favulous exercise with many health benefits.
And in the meantime, remember there are lots of tips and ideas in our diet and health channel, too!
The w&h team
Find inspiring ideas for a healthier you now:
Weight loss tips
Wellbeing ideas
Walking plans