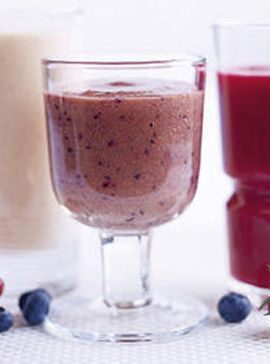 (Image credit: Toby Scott)
This healthy 10-day January detox diet plan really works - it's a simple detox programme that's easy to follow and tasty too! Created by wellbeing guru Margo Marrone, founder of The Organic Pharmacy, it's also a reliable and safe way to lose weight sensibly.
Your step-by-step 10-day January detox diet plan
This ten-day healthy detox programme is different because Margo knows that it needs to fit into our lives without making us feel too deprived.
'So many of the plans you come across in magazines and books include a two-day or weekend detox,' says Margo. 'My view on these short detoxes is that they just don't give your body enough time for the good work to start properly, meaning that your system gets confused. In order to achieve long-lasting (even remarkable results), the programme you follow has to last between seven and ten days. Only after this longer period will your great work take root. Let it encourage you to slow down, rest, get rid of bad habits and enjoy.'
Who will a healthy detox plan work for?
Anyone who experiences some of the following symptoms will benefit from undergoing a detox programme. The more symptoms you experience, the more a detox plan will work for you.
- age spots - bad breath - digestive problems - excess weight - headaches - mood swings - tiredness - skin disorders - dull skin and hair - sluggish metabolism.
Once you've completed your detox diet plan, your body will feel and look great - and people will notice!
The first three days of the detox programme are the hardest, so if you work conventional hours, start your detox plan on a Friday morning and plan as little as possible for that day and the coming weekend. Although a detox plan can, in the long run, be highly energising, initially it can make you feel tired and depleted. Remember: detoxification needs energy. Rest is vital - if you feel tired, sleep.
Check out the 10-day detox diet plan