Amp Up A Simple Ensemble With A Bold Jewellery Buy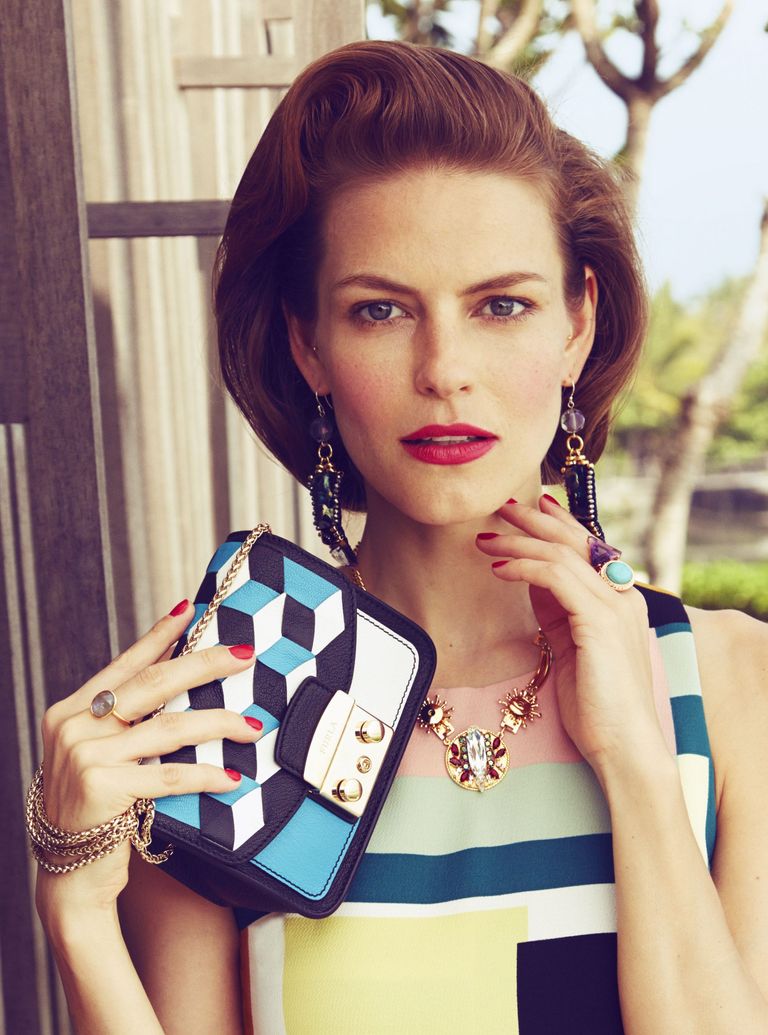 It's time to ditch the everyday jewellery and embrace some bold pieces that will really get you noticed. It's the show-stopping accessory that really gives your outfit that extra bit of wow factor. Bold jewellery doesn't just need to be big. As the saying goes, sometimes the best things come in small packages. By bold, we mean great talking point pieces. Those items that make people stop and want to find about more about your unique pieces.
Always remember though, that bold jewellery should finish an outfit, not overload it. Stand out pieces always partner well with simple basic items. For example a black or navy dress, white shirt, jeans and a tee etc. Also, don't overdo it when it comes to bold jewellery. One great piece is all you need, trust us.
Be the envy of all and snap up one of our favourite pieces of bold jewellery out there right now.
This fabric and chain bracelet is just the thing you need to amp up a simple every day ensemble.
Buy now for £27 from & Other Stories
Bold earrings are still having a main fashion moment. We love these bright red earrings, ideal for an upcoming holiday.
Buy now for £7.99 from Stradivarius
This quirky brooch from the V&A museum is just the thing you need to dress up a plain blazer or coat.
Wear this bright necklace with an everyday t-shirt and flattering jeans. Perfect for drawing the eyes away from worry areas.
Buy now for £12 from Accessorize
These earrings are the ultimate talking point at any party. They'll look incredible with a fabulous up-do hair do.
This pretty shell inspired ring is a great piece of holiday jewellery. Wear with a cream slip dress and gold sandals.
Animal print is going to be big for AW18, so touch on the trend early with these hoop earrings from Topshop.
Buy now for £8.50 from Topshop
Bold, bright and with tones of fashion mileage, pick up on the pink tones by styling with a silky blush blouse.
Samantha Rnic is a fashion stylist and writer from Colchester. She has worked for titles such as Grazia, The Sun and Look magazine. She is currently studio bookings manager at Matches Fashion.