Beauty Essentials For Your Desk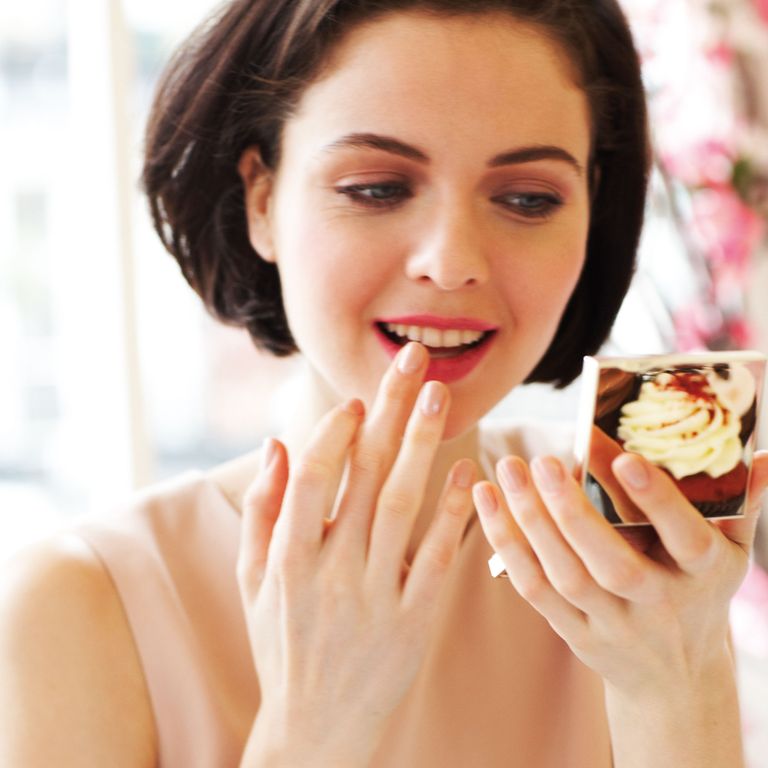 Look flawless all day, every day with these office-friendly beauty buys
Snagged nails, frizzy hair, dry skin - are you often caught out at work by common beauty problems that would be easy to fix at home?
You don't need to carry your whole dressing table around with you - just invest in these 10 beauty buys to keep on your desk and you'll be able to maintain perfect hair, skin and nails all day, every day.
Head to the boardroom with confidence as we show you quick and easy ways to fix everything from unruly eyebrows to flat hair and chipped nail varnish. You need never put up with a bad hair day again, thanks to new dry hair oils that are perfect for beating frizz on the go. Lunchtime sunburn? We have the all-purpose balm to soothe and repair skin. Impromptu night out? Keep a mini perfume on your desk so you don't need to carry a full-sized version everywhere.
Whatever your need, add these 10 items to your desk drawer and you can keep on top of your beauty routine all day.
Elizabeth Arden Eight Hour Cream Skin Protectant Fragrance Free, £25
An all-purpose beauty balm is a must for any busy woman. Keep Elizabeth Arden's Eight Hour Cream Skin Protectant handy at all times to smooth chapped lips and dry skin; or to shape eyebrows, soften cuticles and even soothe sunburn. You will never be caught unprepared again!
Jo Malone London Wild Bluebell Cologne, £39
It makes sense to keep a mini version of your favourite perfume on your desk for regular refreshes and last-minute evenings out. All of Jo Malone London's colognes come in a mini bottle that's perfect for carrying around or popping in a travel make-up bag in your desk drawer. Our favourite is the Wild Bluebell Cologne: A sweet and vibrant scent that's perfect for summer.
Topshop Glass Nailfile, £5
Heading to the boardroom with less than perfect nails is not good for your confidence. Deal with snags and imperfections instantly with Topshop's Glass Nailfile. Long-lasting and a pretty addition to the desk, you can appear perfectly manicured at all times.
Laura Mercier Creme Brulee Hand Creme, £13
Forgetting your hand cream at work and relying on cheap dispenser moisturiser won't help to maintain soft and youthful hands. Keep Laura Mercier's Creme Brulee Hand Creme on your desk for all-day hydration. The sweet scent of caramel, vanilla and musk will help you to feel fresh throughout the day.
Clinique A Different Nail Enamel Base & Top Coat, £12
Double up with Clinique's A Different Nail Enamel Base & Top Coat to help keep your nails looking perfect. Applying a top coat every few days will help hold your nail colour for longer. Plus, you can stop tights running with a dab of clear nail varnish, making it an office desk must-have.
Clinique A Different Nail Enamel, £12
Keep a few of your favourite nail colours handy for regular touch-ups or on-the-go application. Clinique's A Different Nail Enamel is allergy tested, so won't be offensive to sensitive noses when opened in the office. Plus, the colours are bold, bright and perfect for summer.
Alterna Bamboo Smooth Kendi Dry Oil MicroMist, £21.95
Keep hair super-sleek and smooth all day with a softening hair oil. Rather than getting your hands sticky and taking up too much time with a liquid oil, try this Alterna Bamboo Smooth Kendi Dry Oil MicroMist. One quick spritz is all you need to coat hair in gorgeously scented oil, leaving you with glossy locks all day.
Label.M Dry Shampoo, £10.95
Keeping a dry shampoo at work is an absolute must. For hair lacking in volume, shape or texture, a quick blast of this Label.M Dry Shampoo will instantly bring your locks back to life. Top tip: Spray the dry shampoo onto your hairbrush before combing through to avoid giving yourself grey roots.
Paul & Joe Beauty Mirror, £20
It's no good keeping a wealth of beauty products on your desk if you can't apply them then and there. Keep this pretty Paul & Joe Beauty Mirror handy for ultra glamorous touch-ups on the go.
Scunci Black Elastics, £2.99
Have you ever arrived at work with frizzy, flat or unkempt hair? Damp and windy weather can play havoc with your style, so keep a pack of Scunci Black Elastics in your desk drawer for emergencies.