Perk yourself up with this healthy and delicious noodle and prawn recipe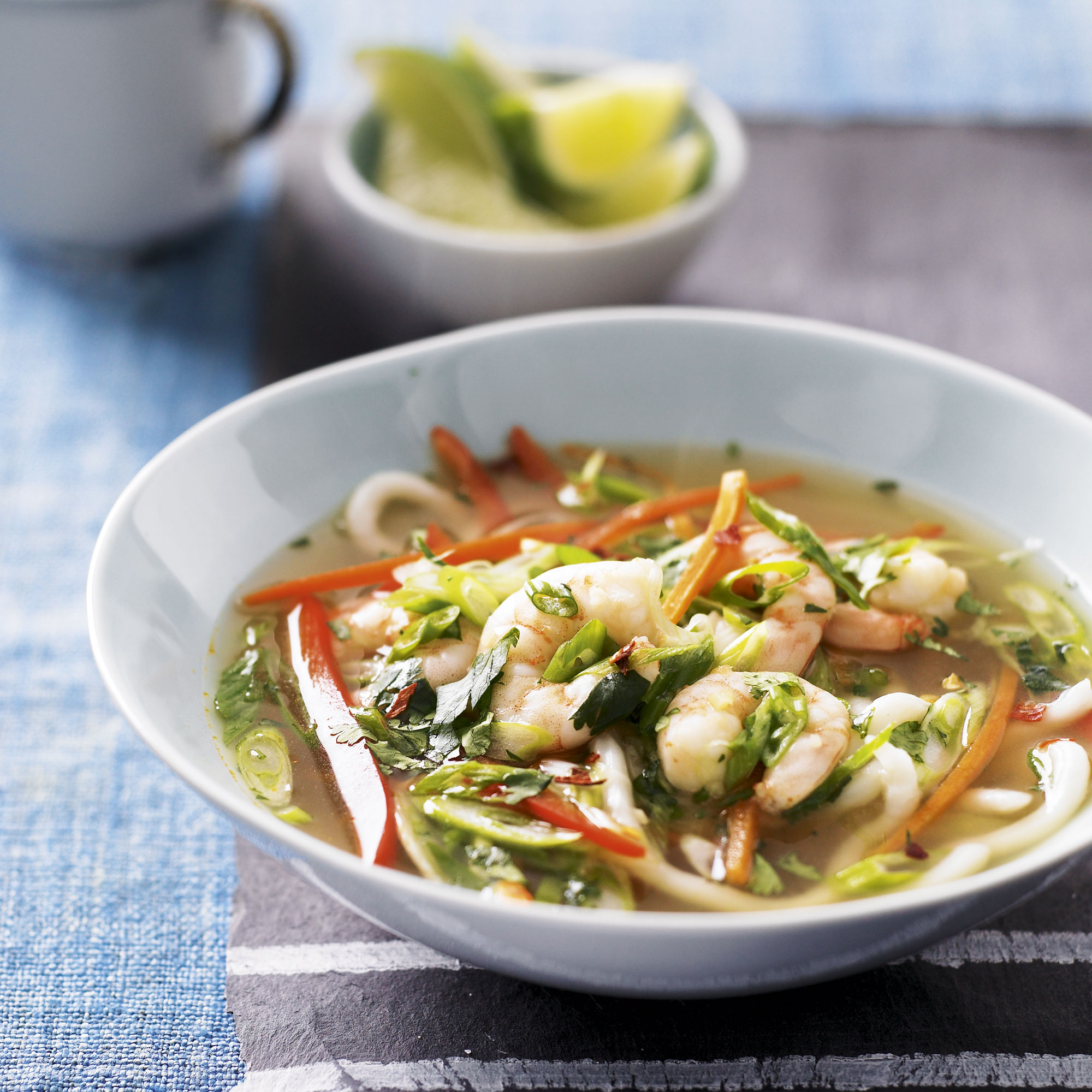 Ingredients
1 litre (1¾pt) chicken or vegetable stock
5cm (2in) piece fresh root ginger, peeled and chopped
1-2tsp crushed chillies (depending on taste)
1tbsp soy sauce
1 large carrot (around 150g/5oz), thinly sliced
1 red pepper, cut into matchsticks
200g (7oz) raw king prawns
8 spring onions, sliced
300g (10oz) straight-to-wok udon noodles
1 large handful coriander, roughly chopped
Tip
You can also make this dish with chicken and can add all sorts of different vegetables - it's a really good way to use up any leftovers from the fridge.
Preparation
Add the stock, ginger, chillies and soy sauce to a large saucepan, and bring to the boil. Reduce to a simmer and add the carrot, pepper and prawns, then heat for a few minutes or until cooked through. Add the spring onions and noodles to the pan and heat through. To serve, season to taste and stir in the coriander. This dish is best served on the day that you make it.
Daily Email
Get the best entertainment news, recipes, fashion, beauty and wellbeing advice for you. For FREE.
Sign up