Lightly Smoked Salmon Fillets with Fennel, Radish and Black Olive Salad
by Lucy Crabb on Monday, 10 December 2012
You can replace the smoked salmon fillets with plain salmon if you prefer.Placing the fennel and radishes in iced water helps to make them really crisp.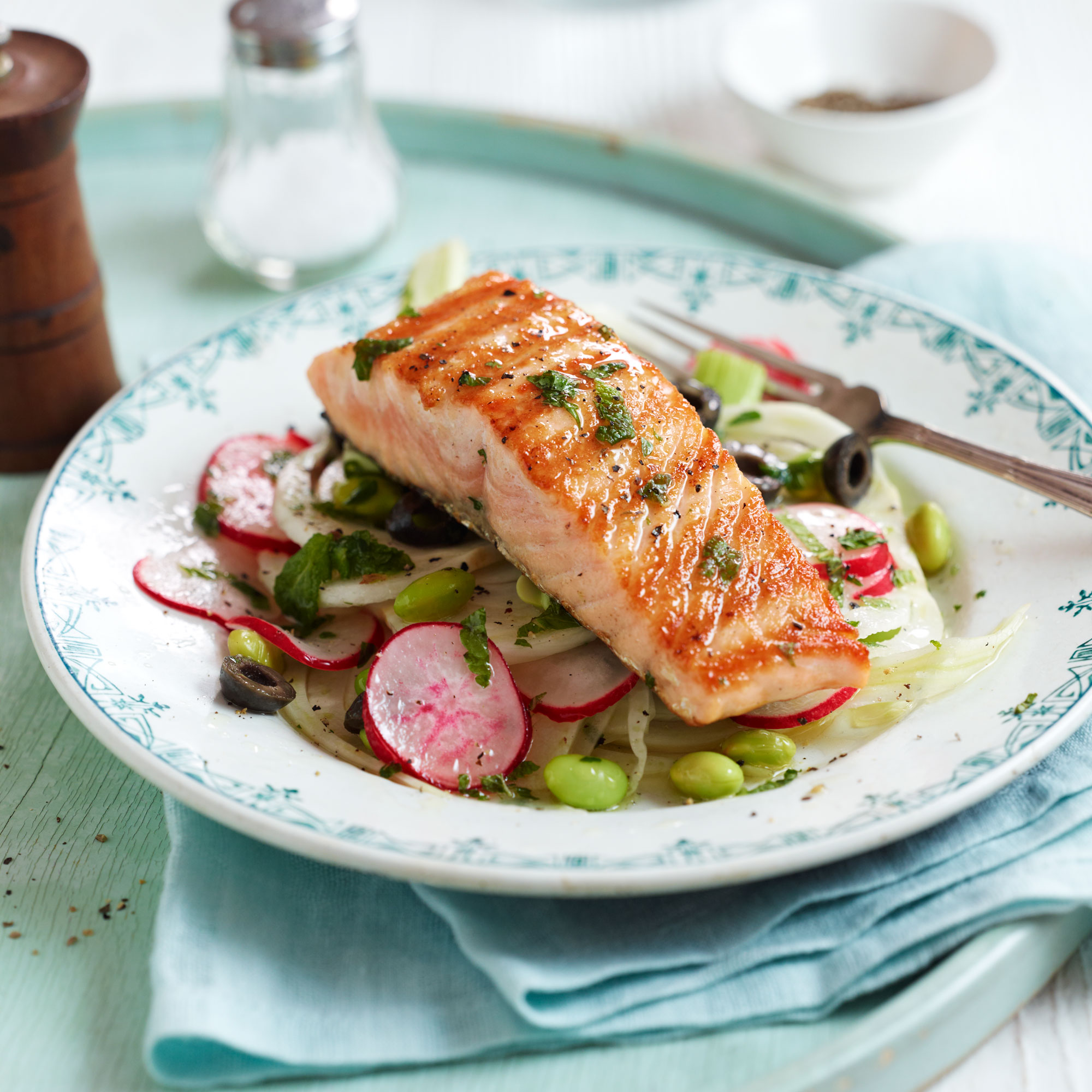 Ingredients
lightly smoked salmon fillets
1 tbsp olive oil
2 small bulbs fennel
1 bunch radishes
75g (3oz) frozen soya beans
50g (2oz) black olives
For the dressing
Juice from 1 large lemon
4 tbsp olive oil
1 tbsp mint leaves, finely chopped
1 tsp salt
Preparation
Cut the stalks from the top of the fennel and slice thinly. Cut the fennel in half and slice very thinly. Slice the radishes. Place the fennel and radishes in a bowl of iced water for ten minutes to crisp. Drain well and pat dry. Cook the soya beans from frozen in a pan of boiling salted water for 3-4 minutes. Drain and run under cold water.Place the fennel, radishes and soya beans in a large bowl, add the olives and mix well.

Whisk together all the dressing ingredients and pour over the fennel, mix well.

Heat a char-grill until very hot, brush the salmon fillets with the olive oil and cook for 2-3 minutes on each side or until cooked through. Divide the salad between four plates and place a fillet of salmon on top.