So succulent! The long, slow cooking of the pork belly melts all the fat away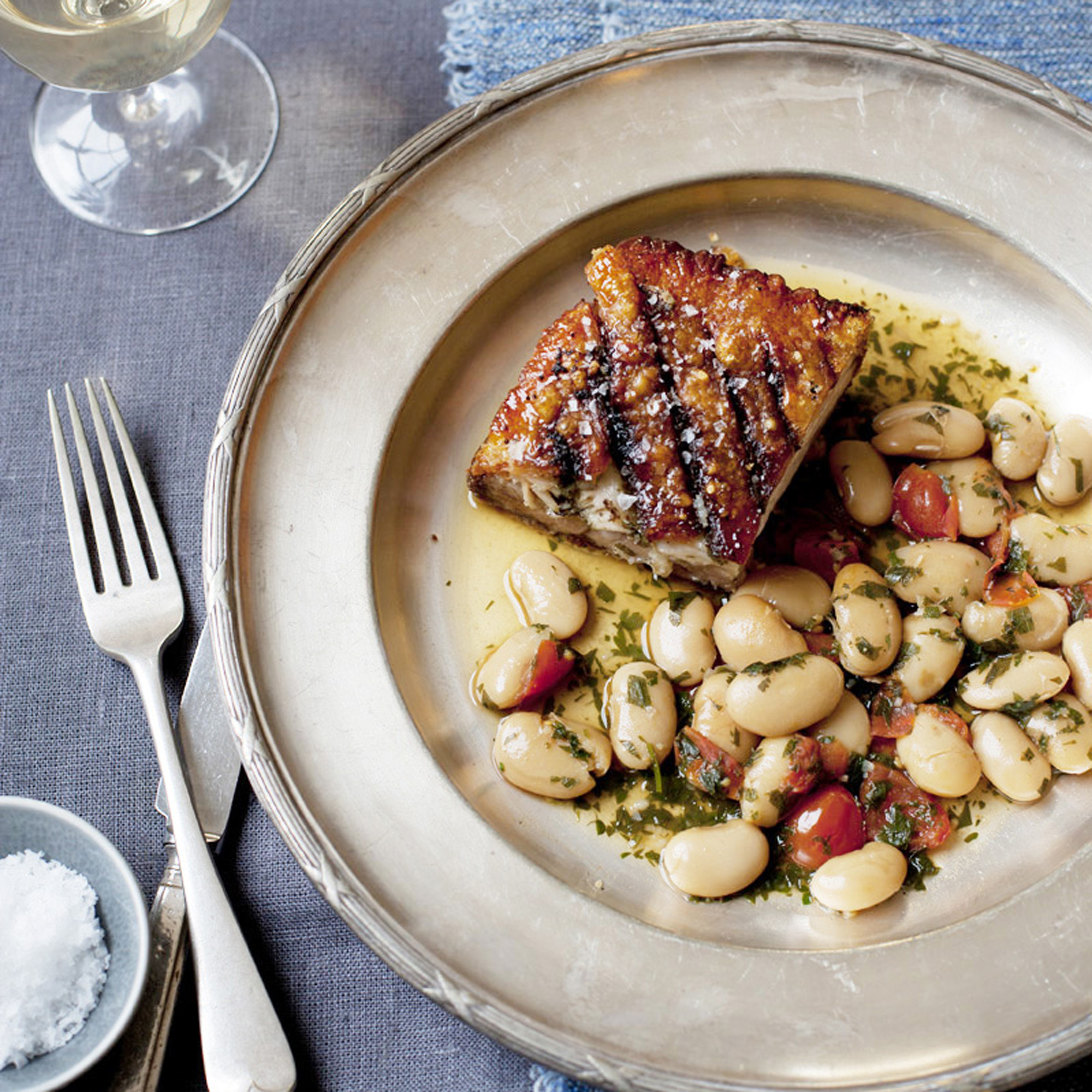 Ingredients
2kg (4½lb) piece outdoor reared, British pork belly, off the bone and skin scored (ask your butcher to do this)
15g (½oz) bunch sage, leaves removed
10 garlic cloves
6tbsp olive oil
300ml (½pt) white wine
Preparation
Pour boiling water over the top of the pork belly so that the skin opens up around the scoring. Drain and pat dry. Put the sage, garlic and oil in a blender and whizz to a paste. Push the paste into the gaps in the scored skin and rub on the meat on the underside, keeping it off the skin. Leave uncovered in the fridge overnight to marinate.

Heat the oven to 140 C, 120 C fan, 275 F, gas 1. Line a roasting tin with double foil, folding the edges up to make a tray, and pour in the wine. Season the pork and add it skin side up, cover with foil then cook for 3½ hours until tender.

Remove from the foil and place on a rack over a roasting tin. Turn up the oven to 220 C, 200 C fan, 425 F, gas 7 and cook for a further 30 to 40 minutes until the skin has bubbled and crisped. Allow to rest for 5 minutes out of the oven and cut into squares to serve. You can cook the pork belly up to the end of step 2 the day before, then refrigerate overnight. The following day, bring to room temperature, then continue with step 3.