This delicious mozzarella open sandwich recipe is perfect for a relaxed lunch with friends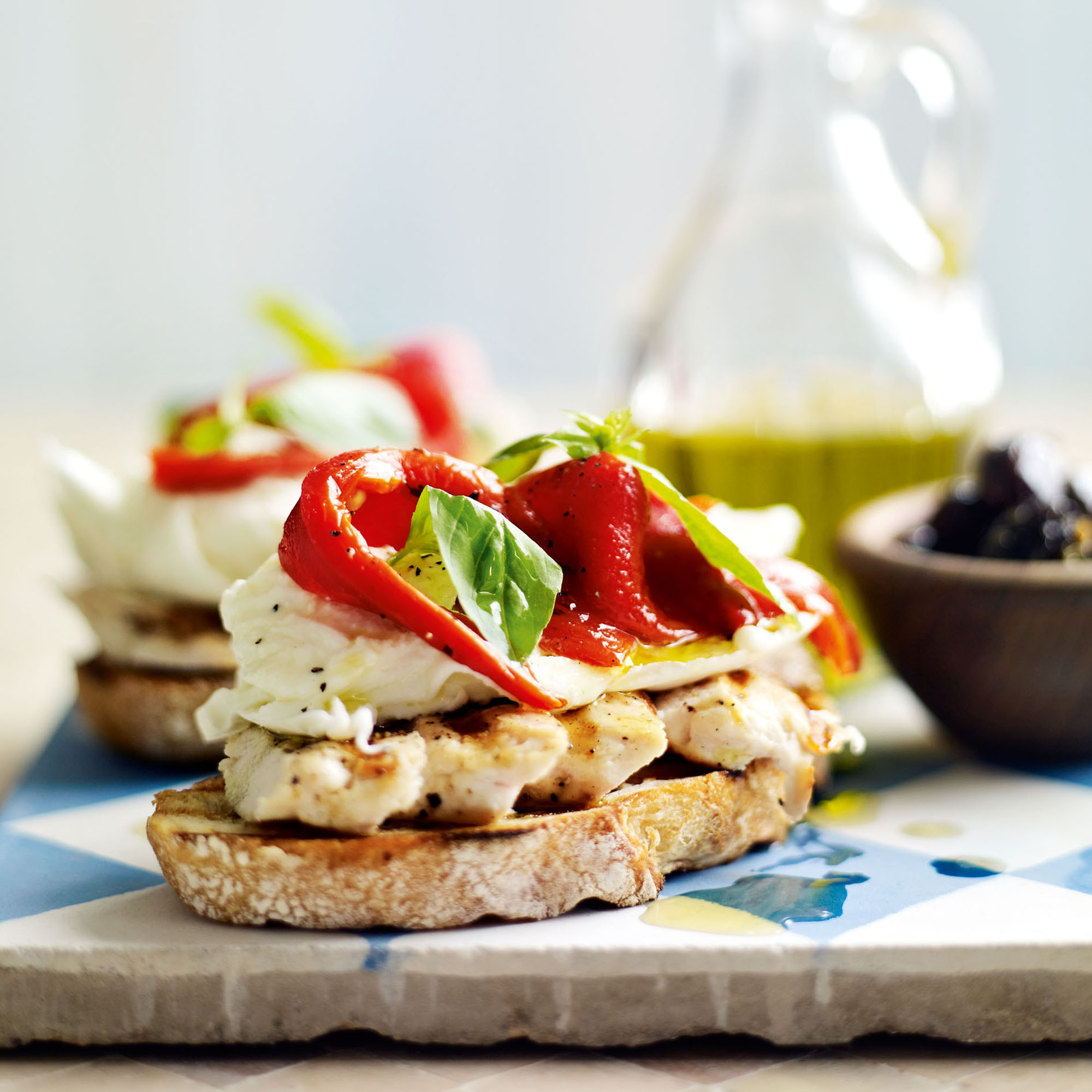 Ingredients
2 skinless free-range chicken breasts
olive oil, to drizzle
1 garlic clove, peeled and sliced in half
4 slices sourdough bread, toasted
2 balls buffalo mozzarella
2 flame-roasted peppers (from a jar is fine)
basil leaves, to garnish
Preparation
Place the chicken breasts between 2 sheets of clingfilm and beat gently with a rolling pin until flattened. Season, coat with oil and either cook on a ridged griddle pan or on the barbecue for 5 minutes on each side until cooked through. Slice in half.

Rub the cut side of the garlic clove over each slice of sourdough, and top with half a chicken breast. Tear the mozzarella balls into 2, and place half onto the chicken then top with half a roasted pepper. Drizzle with oil, garnish with basil leaves and salt, and serve while the chicken is still warm.
Daily Email
Get the best entertainment news, recipes, fashion, beauty and wellbeing advice for you. For FREE.
Sign up