A light and refreshing lemon syllabub dessert with crunchy amaretti biscuits and peaches in a light but creamy dessert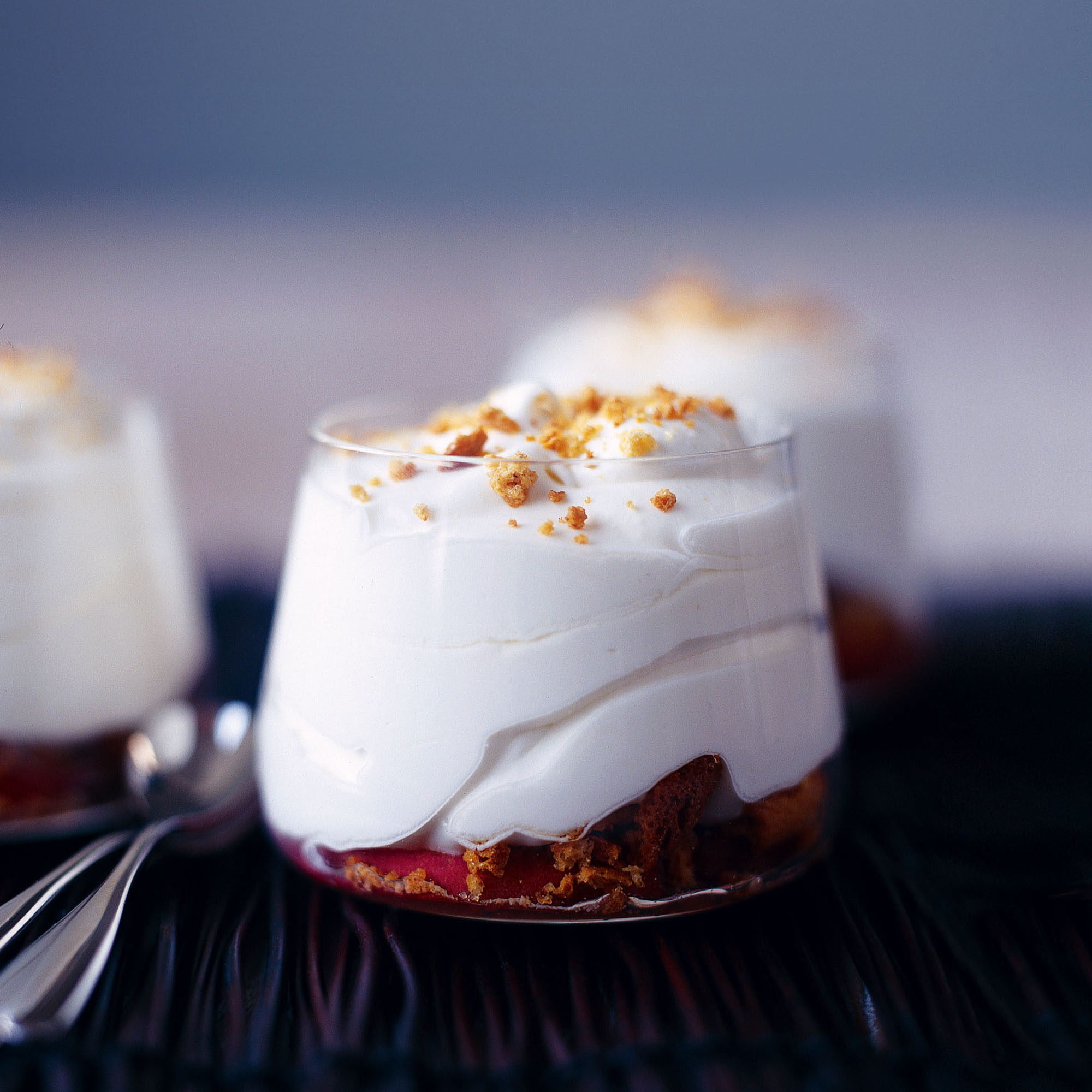 Ingredients
225ml (8fl oz) white wine
50ml (2fl oz) brandy
pared rind and juice 2 lemons
100g (4oz) caster sugar
freshly grated nutmeg
1 x 568ml pot double cream
180g (6.5oz) Amaretti biscuits
4 peaches (tinned or fresh), sliced
Preparation
Put the wine, brandy, lemon and sugar into a bowl and stir until the sugar dissolves. Cover and leave to marinate for at least four hours or overnight.

Strain the liquid, then add the nutmeg and pour in the cream. Beat with a whisk until it holds its shape.

Break up the amaretti biscuits. Keep a few crumbs to the side then combine the remainder with the peaches. Divide between eight glasses. Top with the cream, followed by the crumbs. Refrigerate for 2 hours before serving.
Daily Email
Get the best entertainment news, recipes, fashion, beauty and wellbeing advice for you. For FREE.
Sign up